Family Run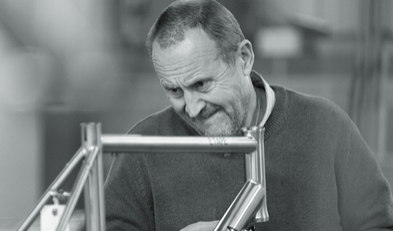 Founder and director of Enigma, Jim is midway through his forth decade in the cycle trade and is a veteran of the industry. Having sold his successful distribution business in 2006 he decided to further indulge his passion for beautiful bikes and founded Enigma immediately after.
From a converted cow shed to an 8000 sq ft workshop in just the space of ten years Jim has passionately led Enigma Bicycle Works to become the producers of high quality, titanium frames and bikes.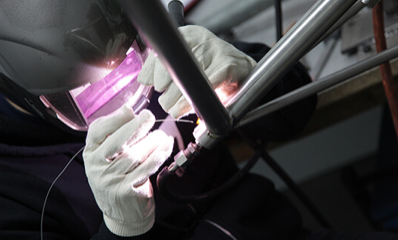 Enigma owner Jim Walker's youngest son, Joe is in charge of the frame building workshop and has instilled his own ethos of hard work and dedication to all his workmates. Always keen to embrace new materials and techniques Joe is nonetheless passionate about traditional frame building skills and a Joe Walker Enigma frame will deliver the best of the old school combined with a beautiful contemporary edge.
UK Finished
All frames are hand-finished in the UK with the Signature range being hand-made in the UK. This opens up a myriad of optional paintwork, titanium finishes, graphics and bespoke frame geometries and extras. 

Old Skool, New Tech, Lovingly Created.
How do you go about building a titanium frame? Here is the inside track on an Enigma Signature range frame being created.