Event Description
Each week from now until Tour de Broads we'll be drawing a lucky winner to win a fabulous prize. Just enter Tour de Broads for your chance to win.

Welcome to the 8th edition of the Tour de Broads cycle sportive. It is the region's biggest locally run and organised cycling event. As a social enterprise, all profits from the event are reinvested into local cycling projects with over £100,000 raised for local and international charities and cycling schemes in 2017.
Our Summer event is part two of the Tour de Broads series that starts and finishes the cycling season. We again aim to make your day out an experience to remember with a festival atmosphere in the event villages. We have two venues, updated routes to take in more Broads and more Broads villages, and we continue to offer complimentary drinks and food en-route, a warm welcome home with a unique commemorative medal and hearty handshake.
---
Routes
Select Route :
100
75
50
25
---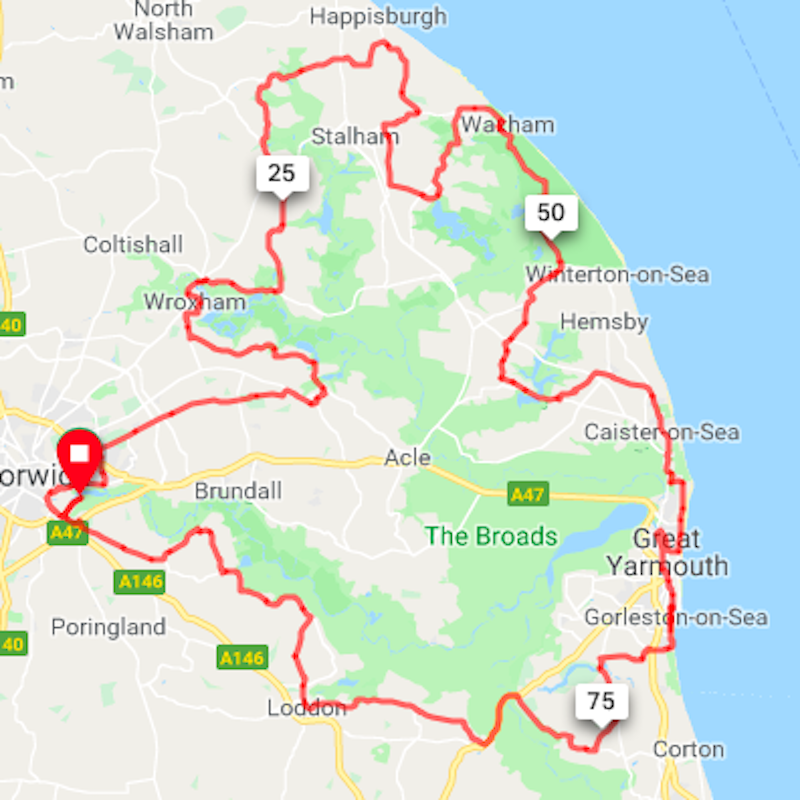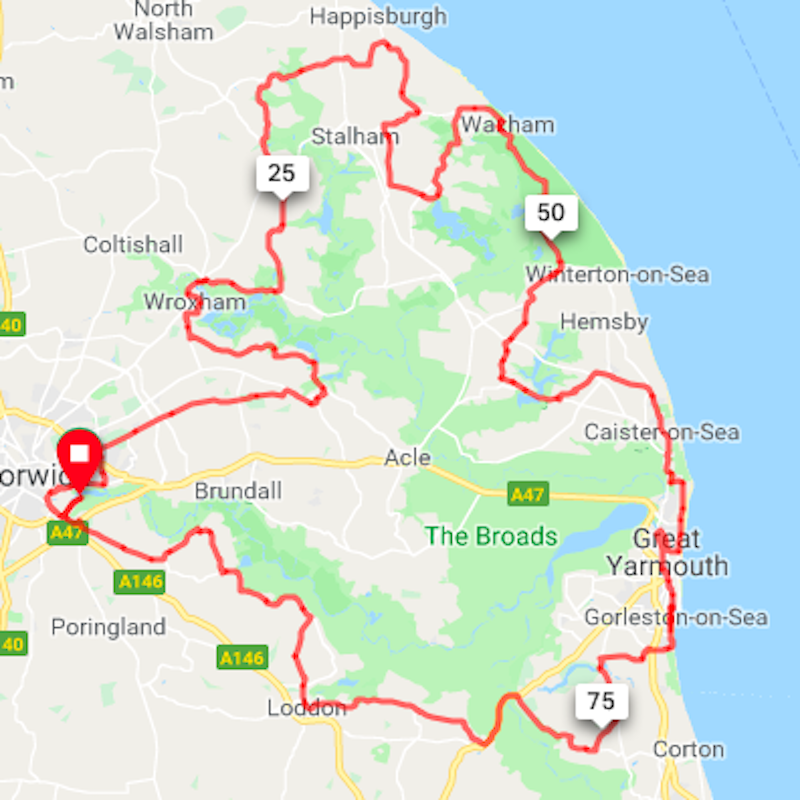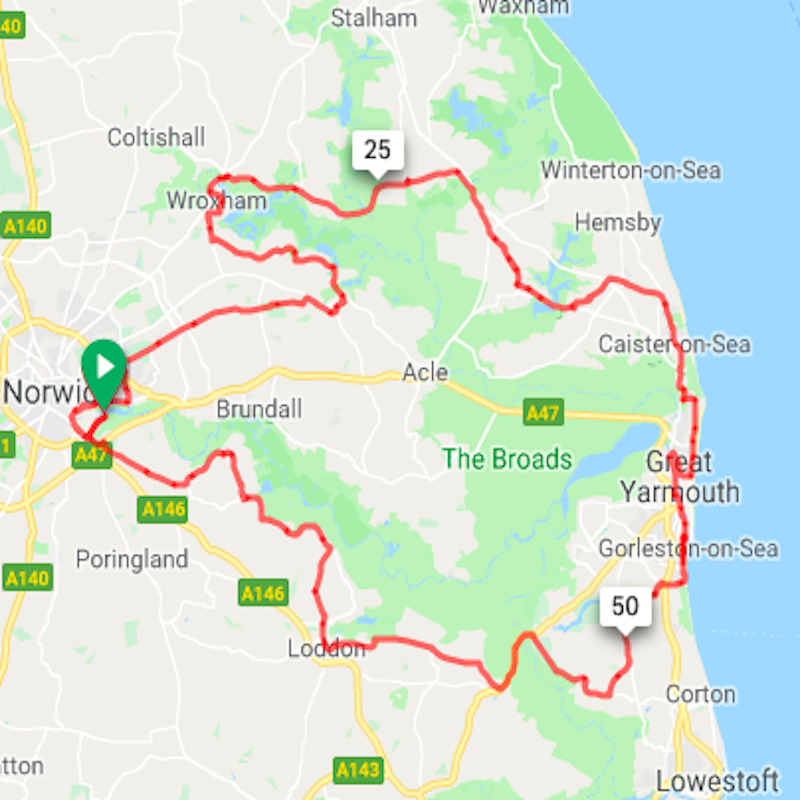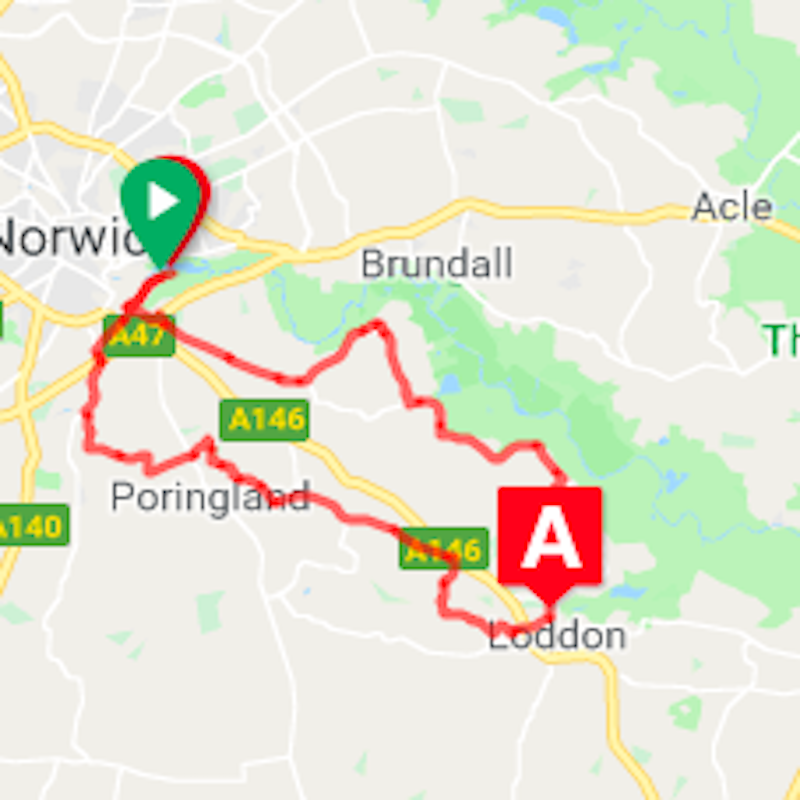 Event Info
Entry Packs
Entry packs for this year's event will be downloadable via a link that will be emailed to you, therefore you MUST provide a valid email address on sign up.
You will receive an automatic confirmation email. You will receive an initial rider pack via email four weeks before the event. You will receive a final set of instructions one week before the event, or on the day from 7:30am
If you have not received your email, please email helen@tourdebroads.com
Your rider number and distance wristband can be collected on the day (from 7:30am) or from any Pedal Revolution store up to 4 weeks before the event. Bring your confirmation email with you to help us find your entry.
Venue
Whitlingham Park Trowse, Norwich, NR14 8TR
The best ever venue for our event village, we're back at Whitlingham again in 2019. Completely self contained and perfectly situated on Whitlingham Broad with all facilities onsite including:
Toilets
Mobile mechanic & Broom wagon
Food and Drink
Merchandise
Sports massage
Music & entertainment
Pre-ride mechanical support
Photography
Arriving & Car Park
There will be no parking allowed along Whitlingham Lane on the day. Please park considerately and follow the Tour de Broads signs to the start.
On site parking is £6 and must be booked in advance. We have limited spaces available onsite, so this is ideal for families or those with limited mobility.
Car parks will be open from 7:00am. Staggered start times will alleviate car park queues, please try not to arrive too far in advance of your allocated time.
Grand Depart
By purchasing a pack you have agreed to the terms and conditions, so all you need to do is roll up, collect your rider number and ride! Give yourself enough time to meet up with friends and have a cuppa before you assemble in the collecting area for your start.