As cyclists ourselves, we know only too well that being comfortable, efficient and eliminating any unnecessary risks of injury are essential to enjoying our riding and getting the best from ourselves and our bikes.
Whether you're new to cycling, looking at moving to cleats for the first time, participating in your first cycling event, suffering from on-the-bike discomfort, an experienced cyclist or looking at refining your position for performance efficiency, we have a Precision Fit suitable for everyone.
From our basic Set-up & Go fitting service through to the Platinum Precision Fit, our qualified Precision Fit Technicians can help you get more miles out of your ride by optimising your ride position.
A Precision Fit will ensure that you are riding as effectively as possible, whilst increasing efficiency and greatly reducing the risk of injury, pain and discomfort.
Our bike fit team is made up of 2 specialists in our Norwich Branch. Our 2 specialists are all highly skilled and trained to the highest standard by Treks Precision Bike fit Team, to ensure that you are as comfortable as you can be on your pride and joy. We pride ourselves on being able to sort any problem you may have and with our expect knowledge. Our experts are cyclists in there own right and have a passion for helping people, take a look at our team below and see there own personal specialities.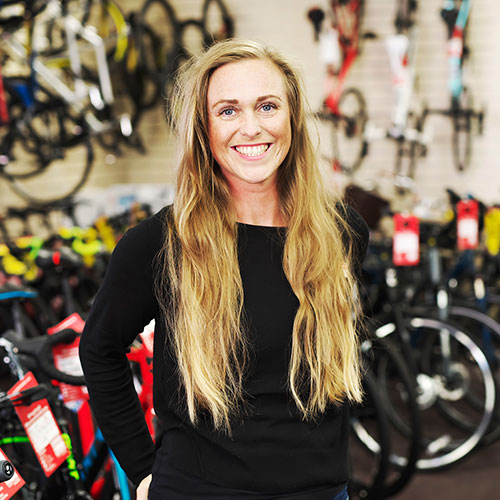 Kate
Kate is one of our Bike Fit Specialists that has been helping people for 5+ years to get the most out of themselves and there bikes. Kate loves to ride her bike herself with her passions coming from riding on the road and now venturing into some off road cyclocross rides.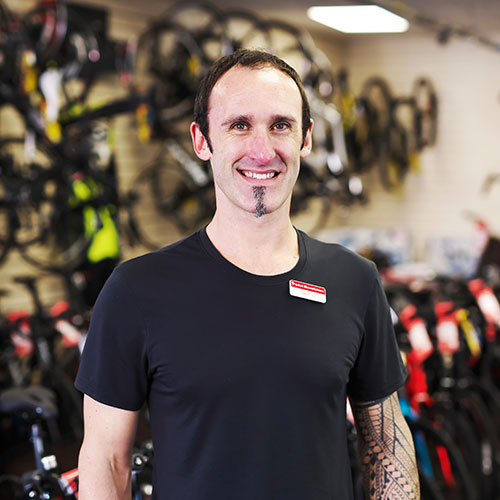 G2 (Gareth)
Gareth is one of our Bike Fit Specialists that has been helping people for the last 5+ years to get the most comfortable and efficient position on their bike. G2 has a huge passion for cycling himself competing in MTB races and various Iron mans in his years of competing.