Bike servicing, cycle repairs, groupset upgrades, or just a good old clean – our knowledgable and fully trained teams in Norwich and Gorleston-on-Sea have the skills and the tools needed to ensure that you and your bike stay rolling smoothly throughout the seasons.
From professional tune-ups to full strip-down services, installing tubeless tyres to puncture repair, tracking down and eliminating annoying squeaks and creaks to a full declog and degrease – we assure you that we will take complete care of your trusted and beloved bike, just as we do for our own bikes!
MEET THE SERVICE CENTER TEAM

Our workshop team is made up of 7 mechanics spread across our two branches Norwich and Gorleston. Our technicians are all highly experienced and skilled to ensure that your pride and joy is looked after and is running at its best. We pride ourselves on being able to sort any problem you may have and with our expect knowledge and care your bike will be in safe hands. We will treat it as our own. 
All our team share your passion for cycling, take a look at our team below and see there own personal specialities.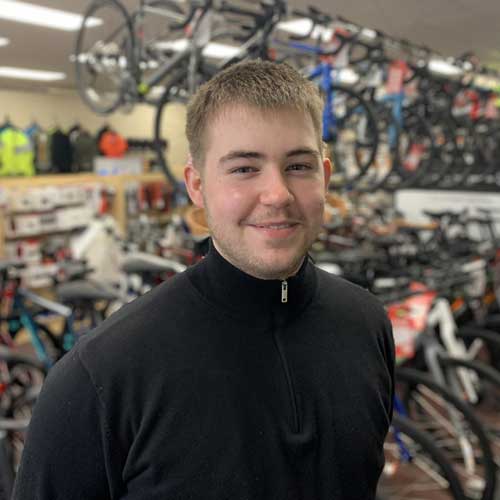 BEN
Ben is our Workshop manager. Ben has grown up in and around bikes. He enjoys all types of riding and spent several years racing in an earlier life! He now rides a carbon endurance bike for fun. Ben keeps our Norwich workshop running smoothly and welcomes our workshop customers.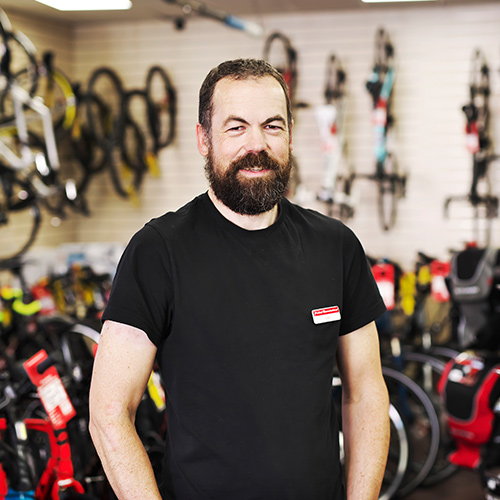 LUKE
Luke is our Senior Mechanic at our Norwich store. With over 20+ years of cycle mechanics under his belt, he will be able to solve any issues you have. He is an experienced trial and XC rider and now rides a titanium gravel bike and road bike and loves getting out into the open countryside as well as a 20 mile commute daily.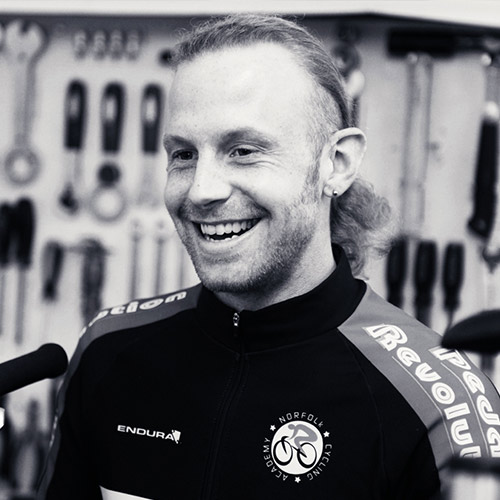 SKIP (JAMES)
Skip is our Senior Mechanic at our Gorleston store. He has a real passion for cross-country riding and Fat Bikes. He also rides a titanium road bike and probably has the most impressive collection of Hope bling you could imagine!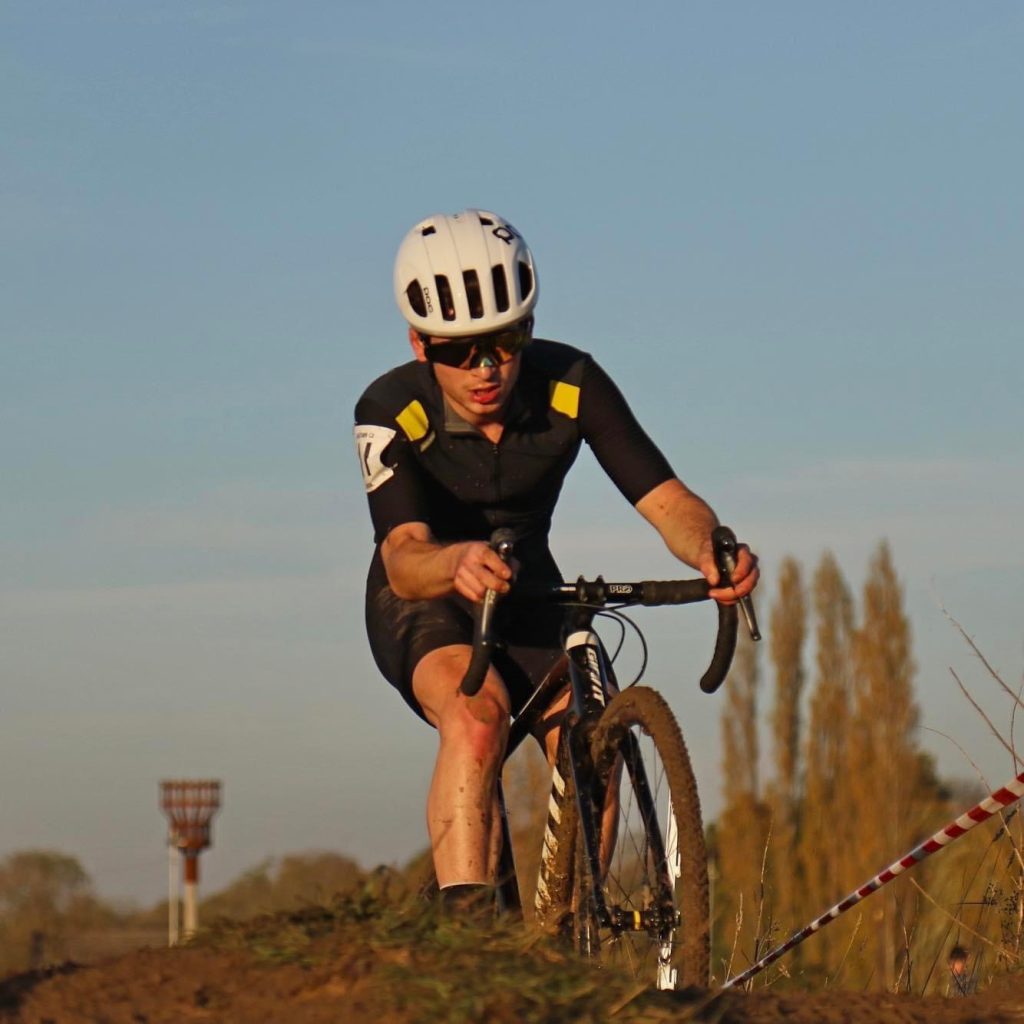 GEORGE
George is our Front of House mechanic at the Norwich branch, George has been into bike repairs since the age of 5 and is a brilliant mechanic and excellent on e bike, custom bike builds and tricky di2/axs issues. He is also a keen MTB, and cyclocross racer, and road racer in the local scene and can be often seen half wheeling his friends. George loves a bit of bling on his bike!