Pedal Revolution Heritage
Founded in 1998 by Gareth Edwards, Pedal Revolution started the journey of building an independent bike shop owned and run by cyclists, for cyclists who share our customers passion for cycling, regardless of whether they ride for transport, commute, recreation, leisure, pleasure, sport or well-being.
Neil Turner joined the business 10 years ago and continued to strengthen Pedal Revolutions brand values, to show a clear ambition of growing into a strong, local, independent business fit and able to compete locally against the big-boys; national chains and corporate investor owned retailers on the high street, retail parks and online. Pedal Revolutions goals are to only offer quality products from renowned brands and to shift the basis of competition away from just price and onto offering brilliant customer service and hospitality.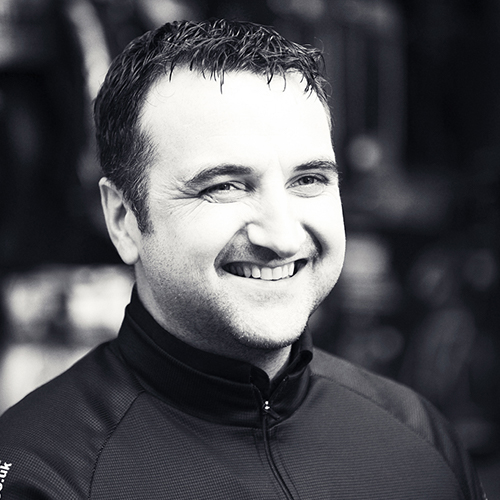 Gareth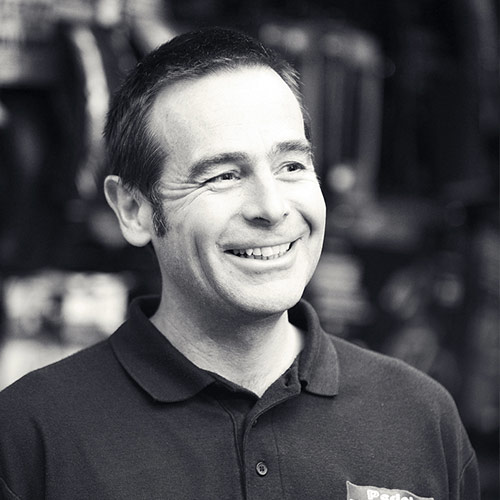 Neil
Over the last 24 years, we have seen other local competitors fail, national chains come and go, investor led businesses challenge our service led model and global bike brands open concept stores. During all this, our revenues have grown and we have a wide customer base across the whole region and beyond. We have continuously evolved and developed our propositions to meet and anticipate changing demands.
Through our award-winning social enterprise (The Pedal Revolution CIC) we have also delivered countless community cycling projects ranging from the Great Yarmouth Bike Project that recycled and donated 1000 bikes to local people, through to a UK leading Cycle-to-School project for 9-11 year olds. We've created the regions biggest mass participation recreational sportives, along with beginners rides and including the Tour de Broads and Park Pedal. We have also visibly sponsored clubs, teams and individuals through our scholarship and coaching programmes from grass roots level and up.
Gareth and Neil have successfully navigated numerous retail market changes, challenges in the industry and a transformation in customer buying habits to create a sustainable business that is one of the most successful independent cycling shops in the UK. Indeed, few other businesses in the UK could boast such an holistic customer offering:  a choice of top brand bikes, bespoke builds, Precision Bike Fit, a trusted workshop and the continued support to a community events programme that this year aims to enable half a million cycling miles to be achieved in our region. 
Running consistently throughout our history, and a core underpinning to our future, is the commitment to brilliant customer service and hospitality delivered by knowledgeable friendly professionals who share a passion for cycling of all kinds. 
We still love being the local underdog against the national chains and international brand stores, and relish opportunities to invest into our local cycling community. 
This is the Pedal Revolution we created in '98 and the Pedal Revolution we would love customers to join and become a part of in the future. 
On January 14th 2022, Pedal Revolution started a new chapter in its history. A new dynamic Management Team are ready to propel the company forwards and determined not to let the business rest on its laurels. The new team of Directors bring a wealth of experience, diversity and enthusiasm to managing the business. Pedal Revolution is now under new ownership and its loyal management team have successfully completed a Management Buy Out (MBO) and will drive the company forward with renewed vigour, innovation and passion and with a focus of bringing Pedal Revolutions brand values to the forefront by offering;
Brilliant personal customer SERVICE and HOSPITALITY from a KNOWLEDGEABLE AND FRIENDLY TEAM who share our customers passion and excitement for all things cycling
Proudly offer an INDEPENDENT CHOICE of quality cycling brands
A business that is passionate about cycling and is visibly committed to investing in the local cycling COMMUNITY
Long live Pedal Revolution and chapeau to those who join us along the way!