Welcome to Pedal Revolution. For over 23 years we have been privately owned and proudly independent. Our team all share your passion for cycling and are here to help you touch, feel and compare products from some of the World's top brands including Trek, Specialized, Cannondale and BMC. In addition to these amazing brands, we are the UK's leading independant titanium bike retailer with brands like J.Guillem, Enigma, Genesis and Kinesis. Our Norwich and Gorleston-on-Sea branches offer a wide range of stock from all our featured brands. If you can't find the product you are looking for from any of these brands, then contact us and we can order it for you direct from our suppliers.
From all of our stores we offer workshop services. Our Norwich store also provide Precision Bike Fitting services from our recently refurbished bike fit studios. All bike fits are carried out by our skilled and fully-trained Precision Bike Fit technicians.
We also have a full-time events team delivering ParkPedal (the cycling version of Park Run), mass-participation Sportives through some of the most stunning scenery in the Broads National Park and around our region and we now offer bespoke corporate events.
You can use our online store to click and collect items from any of our branches.
MEET THE PEDAL REVOLUTION TEAM
As a local bike shop that has been established for over 23 years, we aim to offer something different to the national chains and online-only stores. Whether you are looking for a new commuting, leisure or road bike, a new pair of shoes or just your weekly supply of energy products, our goal is to offer brilliant customer service and advice, backed up by a second to none in-store warranty and after sales service.
Our team share a common passion for cycling and are a mixture of roadies, off-roaders, time trialists, triathletes, race winners and leisure riders. Together we've assembled a large combined knowledge-base which we are eager to share with our customers to help them find the perfect cycling equipment for their needs.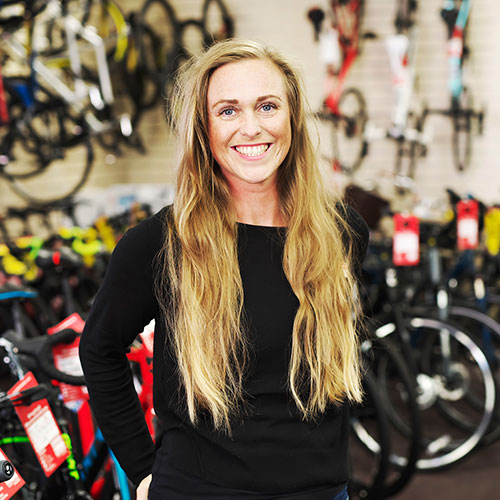 Kate
Kate is the Managing Director. Kate has been cycling for years with many trips away aboard she has the knowledge to help you.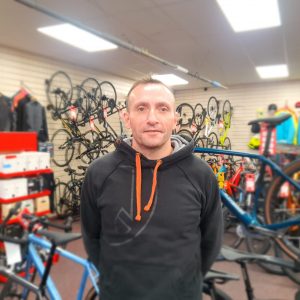 Marc
Marc is a Director, our store manager at Gorleston-on-sea and Customer Service and Sales Specialist. Marc has been managing our Gorleston store for the last few years and with a huge passion for cycling himself.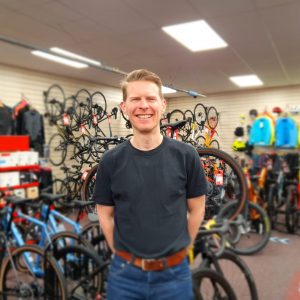 Matt
Matt is a Director, Store Manager Norwich and Customer Relations Specialist at our Norwich Branch. Matt has been cycling for years and has a deep routed love of cycling.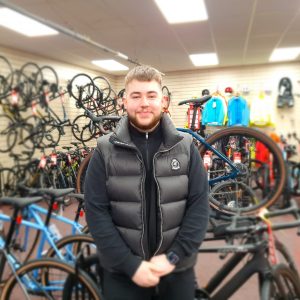 Ben
Ben is a Director, Workshop Manager and Customer Experience Specialist at our Norwich Branch. Ben has grown up and lived with bikes all his life, over his years he has raced on the road for a local cycling team.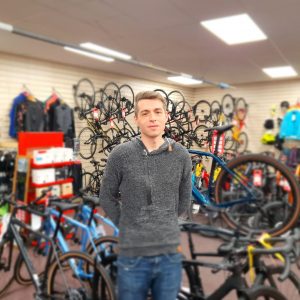 Karl
Karl is our E-commerce and marketing manager has been riding bikes as long as he can remember and has a passion for MTB riding.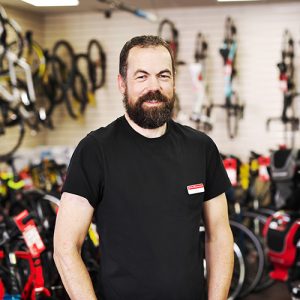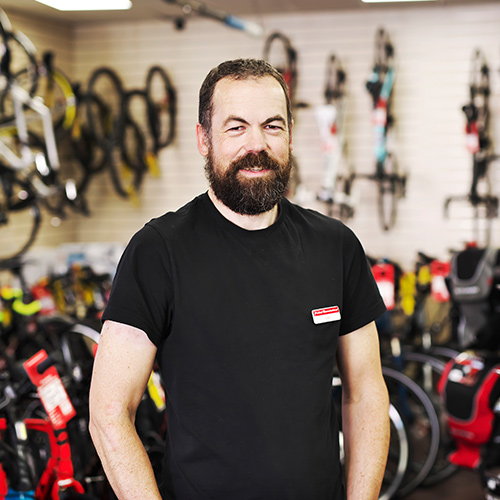 Luke
Luke is our Lead mechanic at our Norwich Branch. Luke has been repairing and fixing bikes for 20+ years, with his own cycling being a mode of transport for him.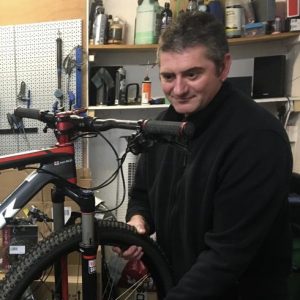 David
David is our one of our mechanics at our Gorleston Branch. With years of cycle mechanics under his belt David is your man for any issue.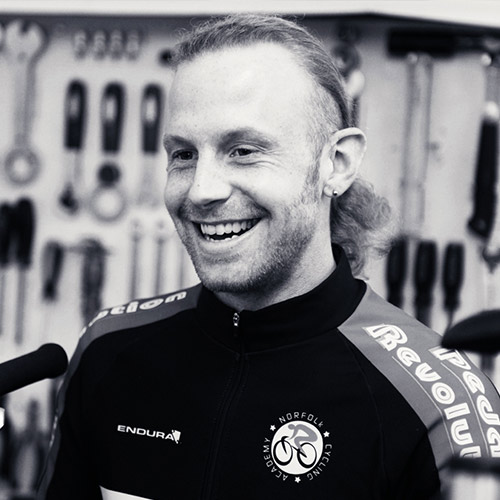 James (Skip)
Skip is our workshop Manager at our Gorleston Branch. With over 15+ years of cycling knowledge under his belt he can fix, repair or upgrade anything you need.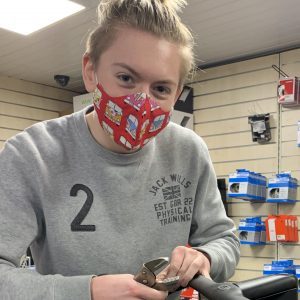 Ed
Ed is one of our mechanics at our Norwich Branch. Ed has a huge passion for bikes with ed being able to sort and setup any specific needs with your bike.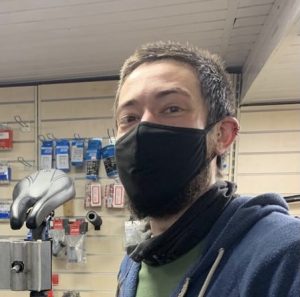 Josh
Josh is one of our mechanics at our Norwich Branch. Josh has years within the cycle maintenance industry being able to sort and fix any bike you own.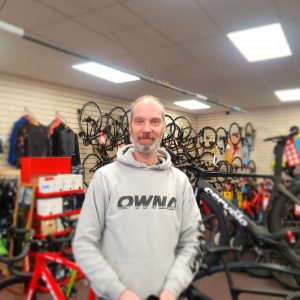 Damon
Damon is our stock controller at our Norwich Branch. Damon has been riding bikes his whole life and has a deep love of road riding.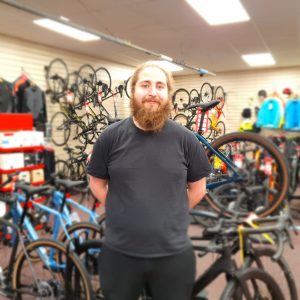 Ed
Ed is one of our sales representatives at our Norwich Branch. Ed has a huge passion for bikes, he loves riding off road on his MTB or gravel bike.