Join The Pedal Revolution – Career Opportunites
The Pedal Revolution is expanding.
We are looking to recruit passionate and knowledgable cycling enthusiasts for our brand new Pedal Revolution Bicycle Showroom and Workshop.
Our customers have a passion for cycling and their bikes. You will be part of a small team that shares our customer's passion for cycling and we expect you to demonstrate our brand values of being local, independent and focused on brilliant customer service with every contact with our customers.
If you share our passion for cycling, have experience of delivering brilliant customer service and you are keen to take your next step within a business that will recognise your contribution, support your development and offer an awesome staff discount scheme, then we are looking for YOU!
---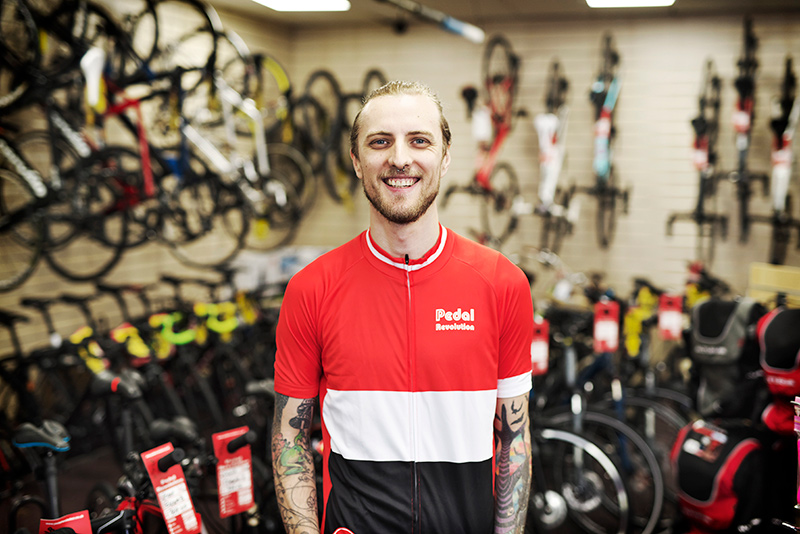 Customer Service & Sales Team Member – Pedal Revolution Kings Lynn
Our Customer Sales and Service Process defines our commitment and quality standards for delivering brilliant customer service and we expect all of our team to demonstrate this and use it to highlight their areas of supported personal development.
We are a local independent bike shop and we encourage you to seize your responsibility to promote this and exceed our customers' expectations.
Accountabilities
Ensuring our customers have a positive first impression of our store and team
Connecting to customers, taking an interest in them and understanding their needs
Helping customers form a shortlist when choosing a new product
Contributing to the weekly team sales and service targets
Promoting Pedal Revolution events, Precision Bike Fit services and workshop services
Support the workshop team
Ensure the store is well stocked and all stock is labelled and priced
Follow-up customer leads and regular follow-ups
Check-in deliveries
You Should Have:
Customer Service/Sales qualification and/or experience
A track record of being a strong team player
A personal attitude that insists on the best for our customers
Commercial awareness
Have fantastic organisational skills, with the ability to prioritise
What you can expect:
28 days holiday (including bank holidays)
Never work a bank holiday
Standard weekly routine
Flexibility around your cycling ambitions whenever we can!
Up to £20,000 per annum plus weekly team bonus scheme
Pension scheme
Training, development and brilliant staff discount scheme
Feel part of a team that wants to go the extra mile for customers
Download Full Job Description
Apply for this position
Applications close on Monday 19th February
---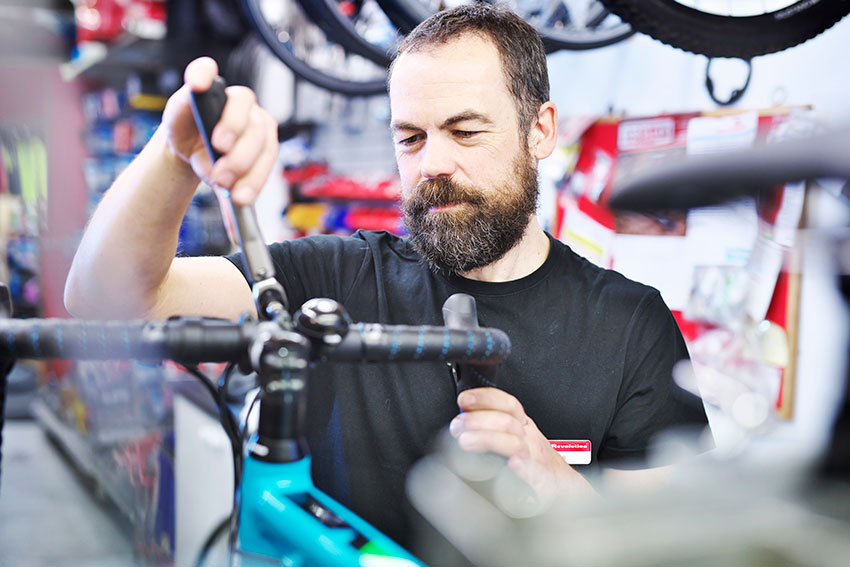 Bike Mechanic – The Workshop, Pedal Revolution Kings Lynn
Whether it be the weekday commute, weekend social ride, family bimble or weekend race, our customers have very different ambitions. What they all have in common is a genuine excitement when they're presented with the bike that you've built, repaired or serviced.
You are a valued team member of Pedal Revolution and a trusted expert. Your role is to ensure that you deliver this through sharing your passion, contributing to a quality customer experience & doing what's right for our customers.
We are a local independent bike shop and we will encourage you to seize your responsibility to promote this and exceed our customers' expectations.
Accountabilities
Live and breathe our mantra of offering brilliant customer service
Ensure bikes leave your workshop professionally prepared, repaired and/or serviced
Manage the workshop diary
Assemble new bikes and complete Pre-Delivery Inspections (PDI) to the defined standard
Service bikes as per our defined service packages, quality standards and timescales
Diagnose and repair bikes to our defined standards
Offer great customer service, freely offer technical knowledge and exude confidence
Assess & process warranty claims
Stock control of workshop products and consumables
You Should Have:
A Mechanic qualification and/or have experience as a cycle mechanic
Be a strong team player
Have a great understanding of mechanical principles and attention to detail
Commercial awareness
Have fantastic organisational skills, with the ability to prioritise
What you can expect:
28 days holiday (including bank holidays)
Never work a bank holiday
Standard weekly routine
Flexibility around your cycling ambitions whenever we can!
Up to £20,000 per annum plus weekly team bonus scheme
Pension scheme
Training, development and brilliant staff discount scheme
Feel part of a team that wants to go the extra mile for customers
Download Full Job Description
Apply for this position
Applications close on Monday 19th February