Titanium is the dream material for anyone who wants a smooth, comfortable and forgiving ride without compromising on stiffness and weight. Compared to comparable steel frames, Titanium will beat the steel and aluminium frames on every aspect hands down to prove why Titanium is the best metal for riding. 
You don't even have to go into in depth detail to know why Titanium bikes are the simple dream bike for everyone. Everywhere you ride all you will hear in the background is "wow look at that" and "isn't that bike stunning". Simply put Titanium is a beautiful material especially when it has been designed into a gravel, road or mountain bike frames. 
For years now Titanium has always been regarding as the ultimate frame building material and the ultimate N+1 bike to have from your seasoned road racer to your gravel explorer. It's simple to say that Titanium is the do it all frame building material that lasts forever. 
It was Jan-Willem Sintnicolaas' passion for riding that eventually led to him designing bicycles. 20 years ago, he started from scratch in his garage, where he began turning his passion into reality; developing Van Nicholas into a universally respected brand.
In time, Jan left the company and moved, with his family from Netherlandsto Mallorca, with the islands scenery, culture and beautiful climate. But also because of its stunningly smooth, undulating roads so suited to cycling. On which over the spring and summer months, and after thousands of kilometres riding solo as well as with new-found friends, Jan's passion for designing bikes once more consumed him.
This time, Jan draws from a deeper well of personal experience. This time he's designing for riders, like him, who want to search and share deeper experiences. This time it is truly personal. A fact reflected in the name of the company. The name by which the Mallorquins know Jan.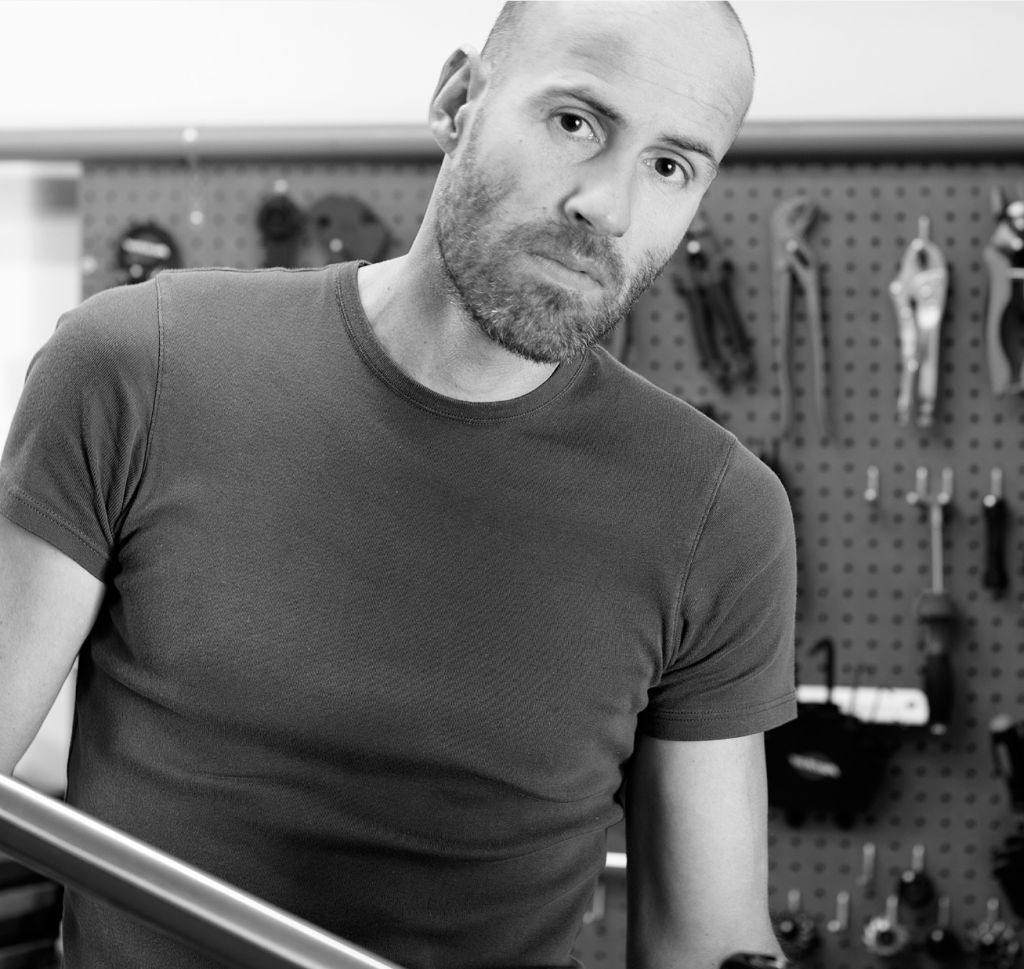 Here at Pedal Revolution we are proud to introduce the J.Guillem Formentor. From our personal experience, former owner Neil owns and rides this bike, with this bike we have loved riding it down the country back lanes in Norfolk to the fast rolling roads up in North Yorkshire. You can read below straight from Jan himself why the Formentor is such a special bike. 
If you're looking for a bike to go fast uphill, downhill, and around corners, base it around the Formentor frame. A triumph of function and form, it is as potent to ride as it is beautiful to look at.
The Formentor combines aero-optimised, hydro-formed tubing and an aggressive racing geometry frame set, to produce a no-compromise, race-bred machine that transfers every joule of your energy into lossless kinetic motion. Choose Formentor as the superstructure for your racing bike and power, precision and poise will be at your command.
· Competitive racing geometry
· Seamless hydroformed 3Al/2.5V Titanium tubing
· High lust polished finish with bead blast effects
· Tapered 11-8" to 11-4" head tube system
· J.Guillem project casted 3D drop outs
· Aero optimized tubing
· Internal cable routing, DI2 compatible
Key Benefits of this bike in the Range:
The Orient is another personal favorite of ours at Pedal Revolution, with this bike ridden by Shop Manager Matt, with the huge versatility this bike offers its gives you a real one bike does it all feeling. Our experience of this bike is the stiff but compliant ride feeling gives you huge confidence to tackle anything a gravel track or road section throws at you.  
The Orient has been designed for the sheer pleasure of riding the open road, certain in the knowledge you have a machine that can cope with whatever demands you make of it, so if you fancy turning left and going down a trail – do it! As this bike comes with 35mm tyre clearance. Featuring J. Guillem-trademark stiff, light and durable tubing in more relaxed angles, it's the basis for a be-anything-you-want-it-to-be-bike.
The Orient is Jan's perfect pragmatist; enabling you to build a bike customized exactly to your riding style, readily adaptable to seasonal conditions and the changing challenges they throw up. With light, strong tubing and geometry designed to bring out the endurance qualities of Titanium, Audax riding is well within its comfort zone.
But when you add in drop outs for mudguards, mounts for panniers, and disc brakes, the Orient's versatility and ruggedness make it ideal for longer commutes, winter training, camping or even relaxed summer evening rides.
– Endurance road geometry
– Seamless aerospace grade 3Al/2.5V Ti tubing
– Beautifully hand brushed finish
– Tapered 11-8" to 11-2" head tube system
– J.Guillem project casted 3D disc drop outs
– Cast titanium T47 Bottom Bracket system
– Internal cable routing, DI2 compatible
– Disc brake specific frame design
– Maximum tire size 35mm
 Key Benefits of this bike in the Range:
The Major is an overall favorite of ours here at Pedal Revolution, ridden and owned by lead mechanic Luke. The riding position of the new Major gives you a dynamic and fast feeling on the bike with the ability to tackle and climb or rough path that's in your way. 
For the road-riding enthusiast that loves the sensation of riding fast, the Major – pronounced 'My-awe' – is an awesome steed on the straight, in the narrow and around bends. Its stiff, light and durable frame suits an aggressive riding style so it's ideal for the step-up to club racing or solo flights chasing the clock.
Anyone who knows anything about frame building will immediately recognize the thinking behind the creation of the Major. No expense in detail has been spared; the design incorporates a 'Press Fit' bottom bracket to maximize the stiffness of the drive line, at the same time increasing welding space for the oversized down tube, seat tube and chain stays. The Major's tapered head design and out-and-out racing geometry invites its rider to lean forward and push ever harder. If flawless road performance and tarmac disappearing into a blur beneath your feet thrills you, the Major is the frame for you.
– Competitive racing geometry
– Seamless aerospace grade 3Al/2.5V Ti tubing
– Beautifully hand brushed finish
– Tapered 11-8" to 11-2" head tube system
– 142x12mm rear and 100x12mm front axle
– Mudguard eyelets
– No Cable stops, for wireless only
– 32mm Tire Clearance.
Key Benefits of this bike in the Range:
Here at Pedal Revolution we believe the Atalaya is the ultimate gravel bike. The perfectly thought out Titanium frameset delivers with its huge compatibility for a wide range of tyre and wheel choices plus its fully internal cable routing for clean lines and and smooth integration. 
The Atalaya is as beautiful to ride as it is to behold. But it also attracts looks because it is built to do the business. Like its stablemate, you can take it anywhere and do anything with it the big difference being you get more time to admire it, as you need less time to clean it.
With its ability to accommodate most 700c x 45mm and 27.5″ x 2.1″ tyres (w/o mudguards), the Atalya Gravel is the frame for riders who want everything. It's elegant, clean lines are accentuated and strengthened by the addition of pre-cast components, centred around a one-piece bottom bracket-chain stay system. The head tube is also cast and allows for full internal cable routing compatible with both mechanical and di2 cables. And fully-cast, titanium drop outs allow for Flat Mount Disc Brake System, with thru axles. The Atalaya is our state-of-the-art, do-it-all, go anywhere machine with a super versatility that doesn't look out of place however you use it: with mudguards and a small rack, or stripped of all its fixtures for use as a pure gravel bike.
– Competitive race geometry
– Seamless aerospace grade 3Al/2.5V Titanium
– Beautifully hand brushed finish
– Tapered 11-8" to 11-2" head tube system
– Low profile disc brake mount
– 1-piece cast chain-stay yoke
– J.Guillem project-cast 3D disc drop outs
– Internal cable routing
– Mudguard and Rack mounts
– Thru Axle Front and Rear
– 3 x Water Bottle Cage Mounts
– Carbon Fork which is Dynamo ready and rack, and bottle mounts
Key Benefits of this bike in the Range:
Gravel race and backpacker ready
Power transfer
Robust and light frame material ideal for off-road riding 
The Pedal Revolution Team truly believe that the Tomir Titanium Mountain bike from J.Guillem is the most perfect use of Titanium that there is. With the superior ride quality that Titanium gives plus the lifetime  100 year warranty on the frame its gives you complete piece of mind to ride this bike anywhere you possibly can.   
At the end of the (cold, wet, muddy) day what matters is how well did you and your bike perform? The Tomir will never let you down and, with its in-built design efficiencies; it may even keep you going. Plus, when you wash it down there's that special moment when the dirt recedes and you fall in lust with it all over again.
At first glance the Tomir looks like it should be hanging in the middle of a large white room, at the centre of a museum dedicated to modern art. Without doubt, naked, the Tomir is a thing of beauty, which could justifiably be claimed as a sculpture made from 3Al/2.5V Titanium tubing and welds.
But don't be deceived, hang bicycle components to this frame and beauty quickly becomes beast. Built off of our XC 29 geometry, the Tomir will deliver explosive acceleration, incredible climbing prowess and nimble handling. Featuring a one-piece, casted chain-stay yoke, razor-thin seat stays and a larger captured axle, the rear end is stiffer and stronger with less rear hub deflection, whilst an 11/8inch to 11/2 inch, tapered head tube aids front end stiffness, strength and steering precision.
– Competitive XC Race Geometry
– Seamless Aerospace Grade 3Al/2.5V Ti Tubing
– Beautifully hand brushed finish
– Tapered 11-8" to 11-2" head tube system
– 148x12mm 'thru-axle' for perfect wheel alignment
– Low profile disc brake mount
– 1-piece casted chain-stay yoke
– Replaceable rear derailleur hanger
– Side swing front derailleur compatible
– J.Guillem project-casted 3D disc drop outs
– Internal cable routing, DI2 compatible
– 650b x 2.6 inch tire compatibility
Key Benefits of this bike in the Range: