Best Sportive Bikes Under £1000
So you're looking for a Sportive bike but don't want to break the bank. There's a lot of choices out there, here we highlight some of the best models on the market to help you decide.
A Sportive is an event that typically lasts all day and covers varied terrain. Sportive bikes (also known as endurance bikes) are generally designed for day-long comfort whilst still being quick and efficient in terms of power transfer. For long-distance rides on varied terrain, these bikes are a better option than road race bikes as they are designed to be ridden all day. When you watch events like Paris-Roubaix the pros you see will typically be riding sportive/ endurance bikes.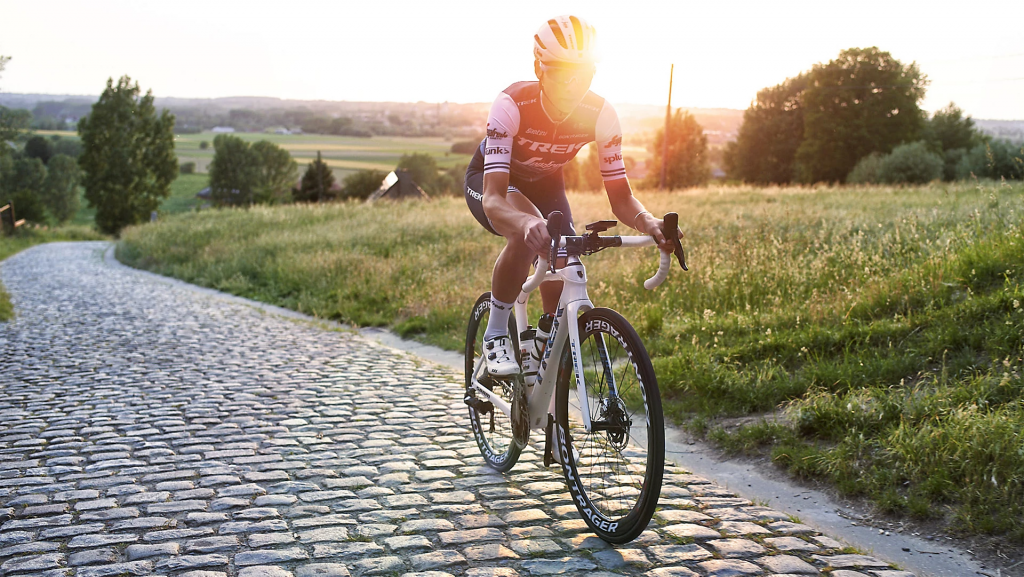 Given that terrain is mixed (cobbles etc) endurance bikes are typically designed to have some compliance (flexibility) that is built into the frame to increase comfort and reduce fatigue generated through vibrations. Frame geometry leans towards utilizing longer head-tubes with relaxed head and seat angles resulting in a more upright riding position that lends itself to day-long comfort and stable handling.
Sportive bikes feature wider (25c or 28c with the more modern models like the Trek Domane going up to 38c) tyres than you typically find on road race bikes (23c). Most sportive bikes feature a compact chainset with a wide range cassette to make hill climbing easier.
If you are looking for wider tyres and want to ride rough roads and tracks, a gravel bike might be something you want to consider. Gravel bikes are a little slower rolling but offer a comfortable riding position with wider 35c tyres as well as built in compliance features. With more low-range gears these bikes will be easier to ride up steep hills but will leave you with less high gears for the fastest sections of your ride.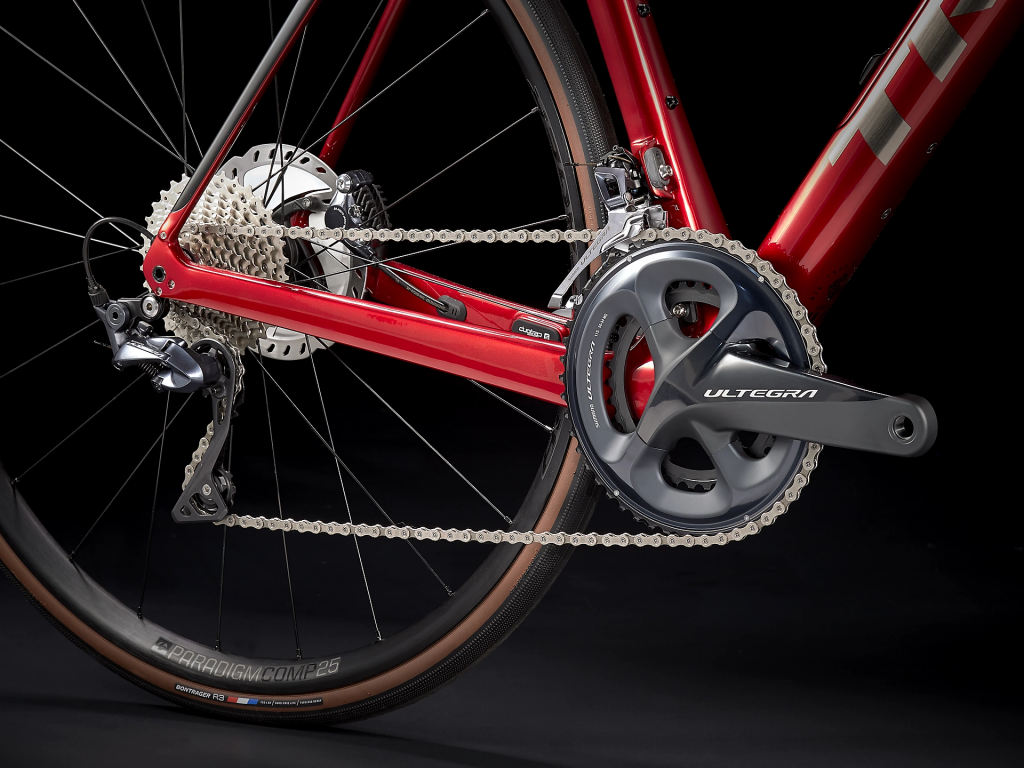 Sportive bikes are also great for training and fast commuting, what's more, is that all these bikes qualify for the Cycle to Work Scheme which makes them even more affordable!
Trek Domane AL 2 Disc – £975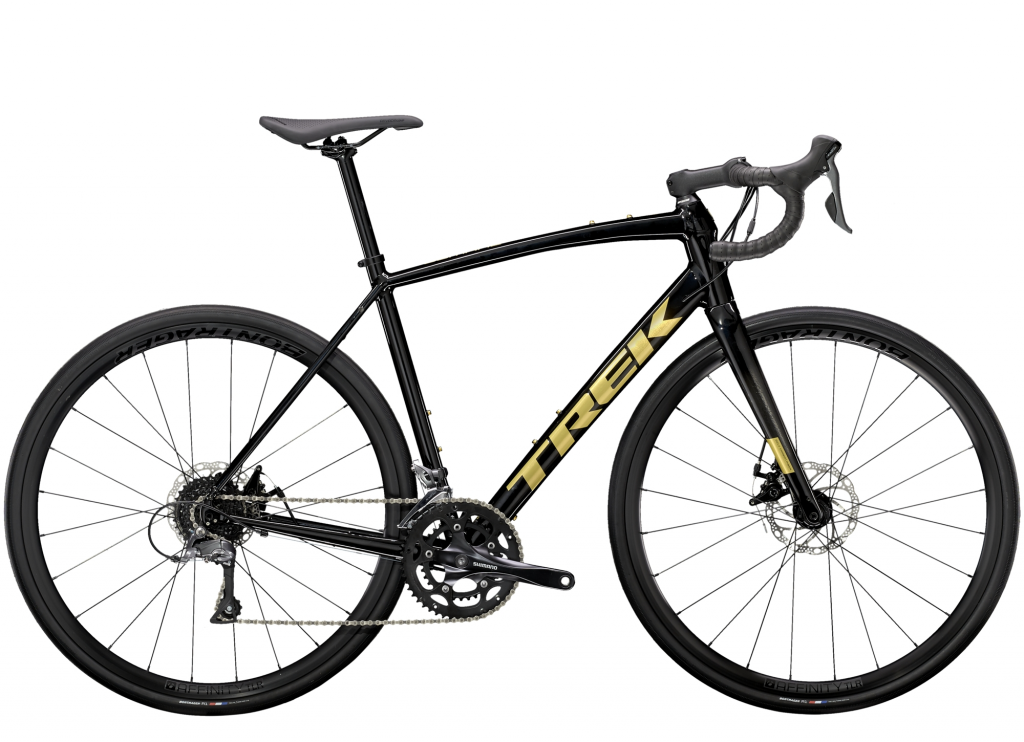 The Trek Domane AL 2 Disc is a great pick for your first road bike. The lightweight frame is responsive yet stable for a fun, confidence-inspiring ride. Plus, it's built with reliable parts and disc brakes that provide better stopping power in any weather. Best of all, the comfort-focused design makes every single ride more enjoyable.
The bike comes with a carbon fork, keeping the front end light and improving handling. It is built with Shimano Claris and uses a matching crankset and Shimano Hollowtech II bottom bracket providing a stiffness boost for improved power transfer.
Trek Domane AL 2 Rim Brake – £775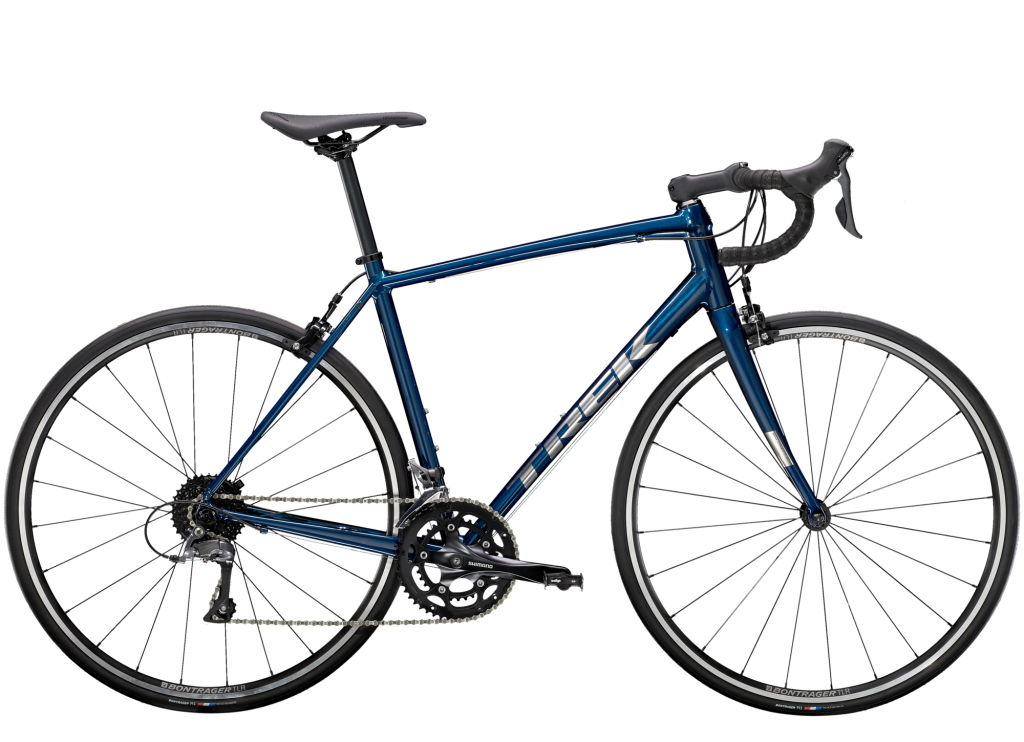 Just like the AL 2 Disc above the Domane AL 2 Rim brake is the perfect gateway to comfortable road biking. It's stable, light, easy to accessorise and fun to ride – all of which make it the ideal choice for anyone looking for a great first experience with a real road bike.
The Trek Domane AL 2 rim comes with a carbon fork this keeps the front end light and improves handling. The bike is also built with Shimano Claris and uses a matching crankset and Shimano Hollowtech II bottom bracket providing a stiffness boost for improved power transfer.
Cannondale Synapse Disc – £1000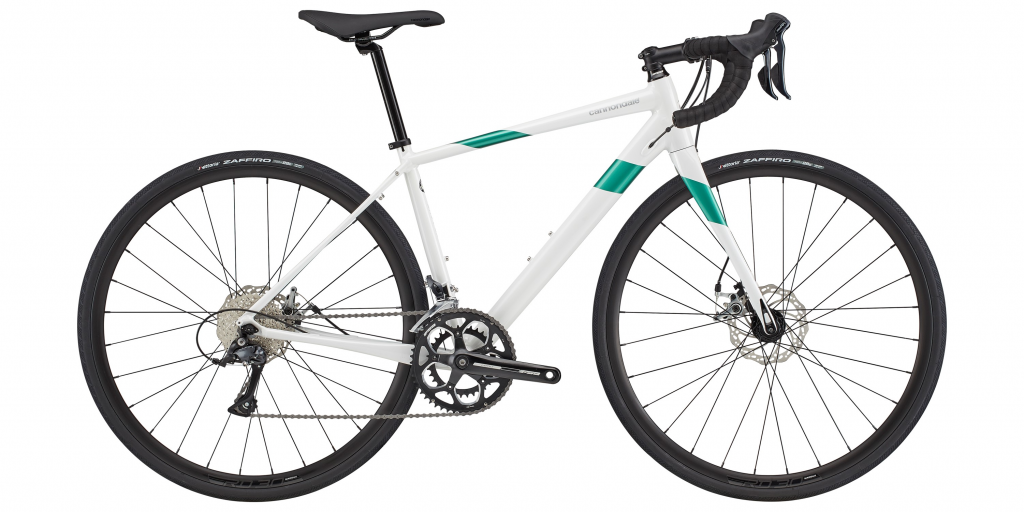 The Cannondale Synapse Disc is light, stiff, fast and comfortable making it the ideal sportive/ endurance road bike. It features their "True Endurance" geometry that positions you forward enough to go hard but with enough upright comfort to go long.
Like the above bike, the Synapse Disc also features a carbon fork to decrease the front end weight. The fork has a 55mm rake to further improve handling. The Synapse features Shimano Sora 9 speed gearing coupled with a FSA crank and bottom bracket that are very easy to maintain.
The bike featured above is the women's model but this bike is available in both men's and women's version's.
Trek Domane AL 3 Disc – £1100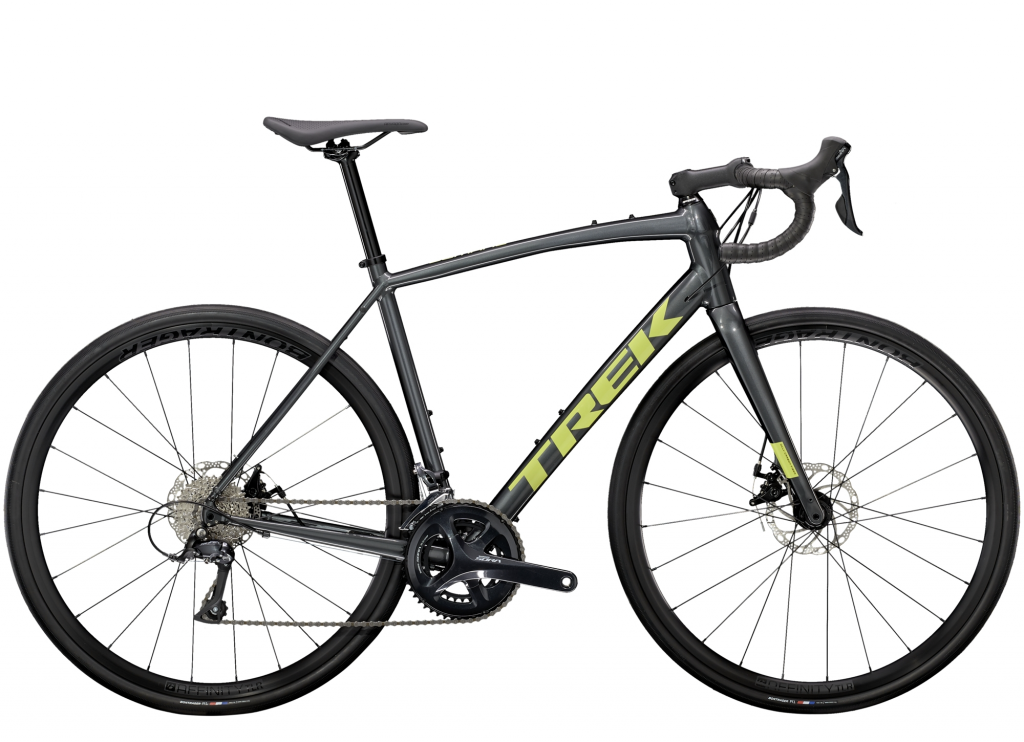 OK, yes it is £100 over but Treks Domane AL 3 Disc is a smooth, stable, and super fun road bike. It's a blast on everything from longer loops to group rides and even light gravel trails.
The bike also features a road-smoothing carbon fork and is paired with a Shimano Groupset and comes built with a Shimano Sora crankset to match the groupset and Shimano Hollowtech II bottom bracket providing a stiffness boost for improved power transfer.
---
So there it is, our top pick of Endurance bikes under £1000, if you would like to see more Sportive bikes please click the below link to see our full range.
Prices accurate on 12/11/21 – prices are subject to change