Cycling is the new Rock 'n' Roll! More and more of us are finding that cycling is a great way to get active, feel great and get more from our leisure, family, and social time. The benefits of riding to work also look attractive as we recover from COVID and the cost savings and impact on the environment are the icing on the cake!
Buying a bike can seem a bit more complicated than it used to be and choosing the right bike, and especially the right size and fit can appear daunting. At Pedal Revolution we have been using our passion for cycling, knowledge of bike technology, and the science of bike fitting to help riders of all ages, abilities, and ambitions find their dream bike and join the Pedal Revolution.
Here is our guide to all the various bike styles and types you may have heard of. The key questions we ask are not how much do you want to spend and what brand do you want to be seen on but "where would you like to ride, how often, and for what purpose". Understanding your reasons and objectives for looking for a new bike are the key questions to help us, help you create a shortlist. Being a privately owned independent we are perfectly placed to be impartial and offer the best advice.
Quick Links
Mountain Bikes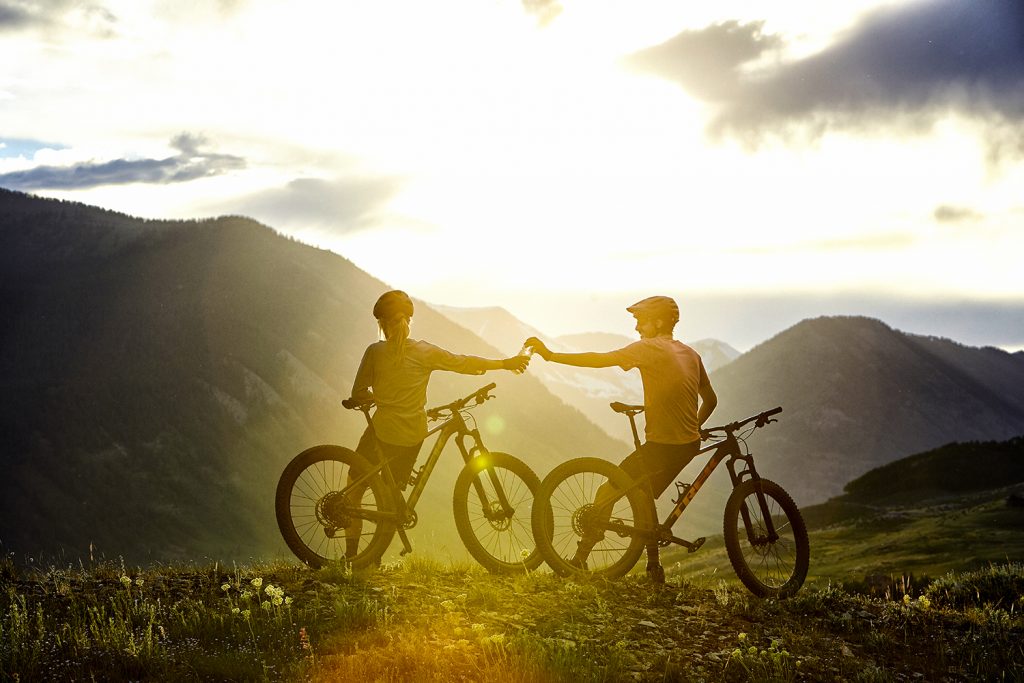 Mountain bikes are perfect for flying around the woods and trails. Typically a MTB (Mountain Bike) will feature larger knobbly tyres for improved grip and disc brakes to help you stop on uneven terrain. The two main styles, "Hardtail" (front suspension only) or "Full Suspension" (front and rear suspension) which provide better control off-road due to the increased ground contact.
Mountain bikes are generally heavier than road bikes and the "bob" generated by the suspension decreases the power transfer to the road when riding on smoother surfaces (if you think your force on the pedal is downwards, when the suspension bobs it is sucking away some of this force). Larger knobbly tyres cause more drag when riding on tarmac too and will affect your speed.
As stated above there are two main options when buying a Mountain Bike:
Full Suspension – with suspension and the front and rear these bikes range from downhill sleds to cross country speedsters with medium/long-travel enduro bikes becoming more popular (especially in the electric bike market). See all Full Suspension Mountain Bikes
Hardtail – Hardtails are typically lighter than their full suspension counterparts and due to the rear being rigid can take a little more skill to ride, with no rear suspension to do the work for you and help correct any mistakes they can provide a challenging yet exhilarating ride. Hardtail bikes offer a very engaging ride, less maintenance, and value for money. See all Hardtail Mountain Bikes
Mountain bikes can be made from a variety of materials (scroll down to see our materials guide at the bottom of this post)
Road Bikes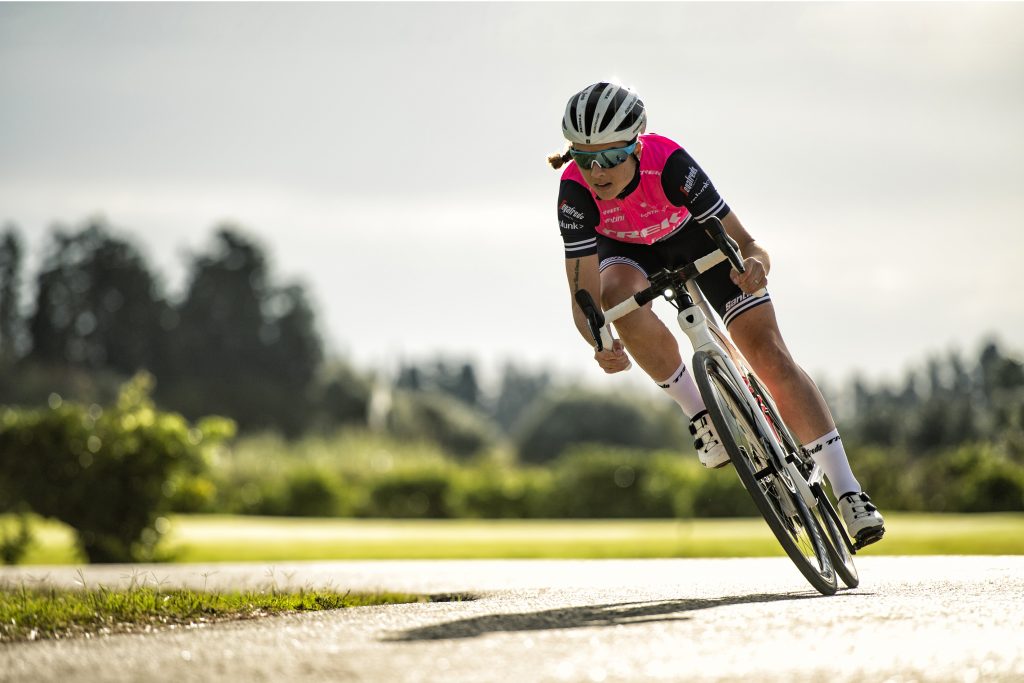 Road bikes are of course designed for riding at speed on surfaced roads. A road bike will have dropped handlebars to reduce air resistance and offer more hand positions on longer rides, lightweight frames, and skinny tyres. Over the last decade Road bikes have become more and more popular meaning you can now join the road bike revolution with almost any budget, and this of course includes the carbon fibre super-machines you see our heroes on in the Tour De France. Road bikes can make an awesome commuter due to their ease and speed at covering ground.
Road bikes have a number of styles:
Road bikes can be made from a variety of materials (scroll down to see our materials guide at the bottom of this post)
Hybrid Bikes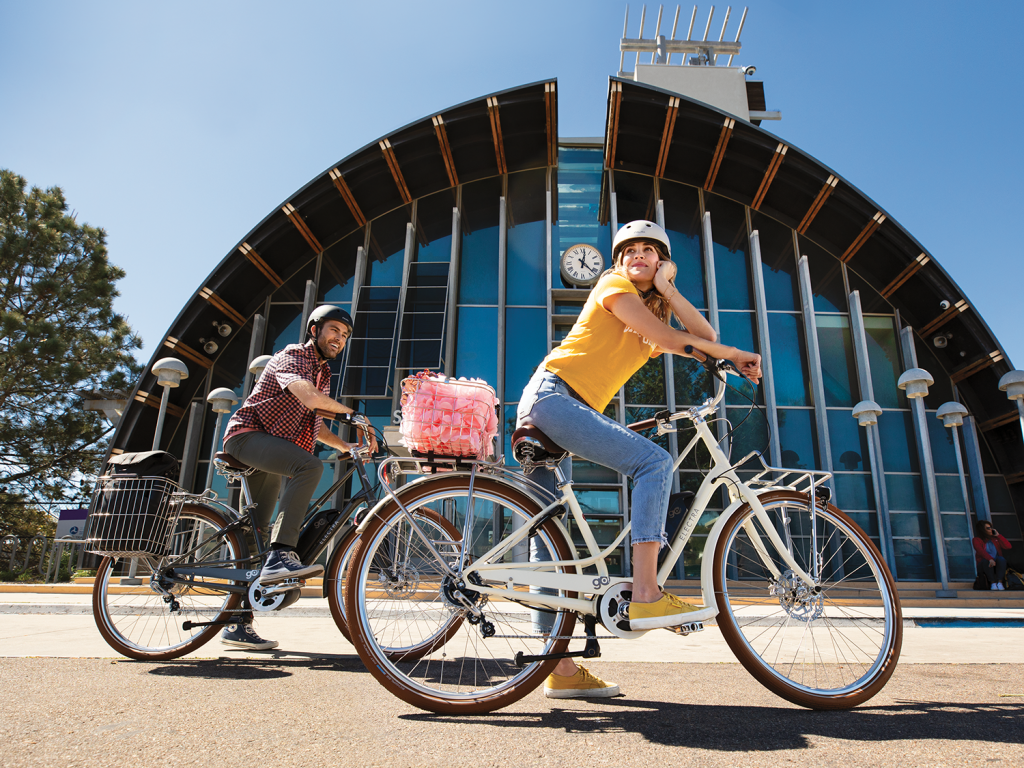 A hybrid is exactly what it sounds like – a mix of a road bike, touring bike and a mountain bike. They tend to be tough and capable bikes, fast when you need it but not as fragile as a road bike.
Hybrids typically borrow the flat, straight handlebars and upright seating posture of a mountain bike for comfort and stability. They employ the lighter weight, thinner wheels and smooth tires of road bikes to reduce road drag and increase rolling distance allowing for greater speed and less exertion when riding on the road. Hybrid bikes often have places to mount racks and bags for transporting belongings, much like a touring bike.  If you're unsure just what kind of riding you'll be doing, hybrid bikes are the perfect option, they combine the best elements of performance, comfort and durability.
Electric Bikes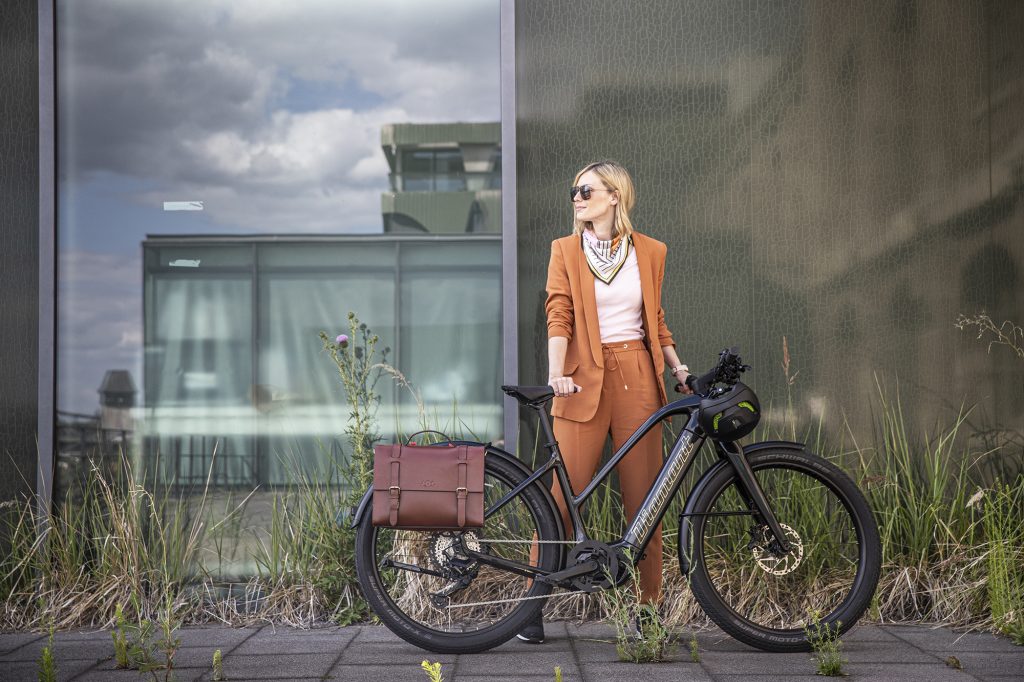 We love electric bikes here at Pedal Revolution, they are loved by experienced riders and new riders alike. An electric bicycle, also known as an e-bike or ebike, is a bicycle with an integrated electric motor used to assist propulsion so you can go further, ride more often and get up hills that have stopped you before.
An electric bicycle can be a speedy, eco-friendly and cost-effective way to get around, whether you're looking to supercharge the commute, take the weight off tired legs, or tackle tricky uphill stretches with ease. Plus, with electric road bikes, electric mountain bikes, and electric hybrid bikes readily available, it's not hard to find an e-bike that suits your riding style.
Women's Bikes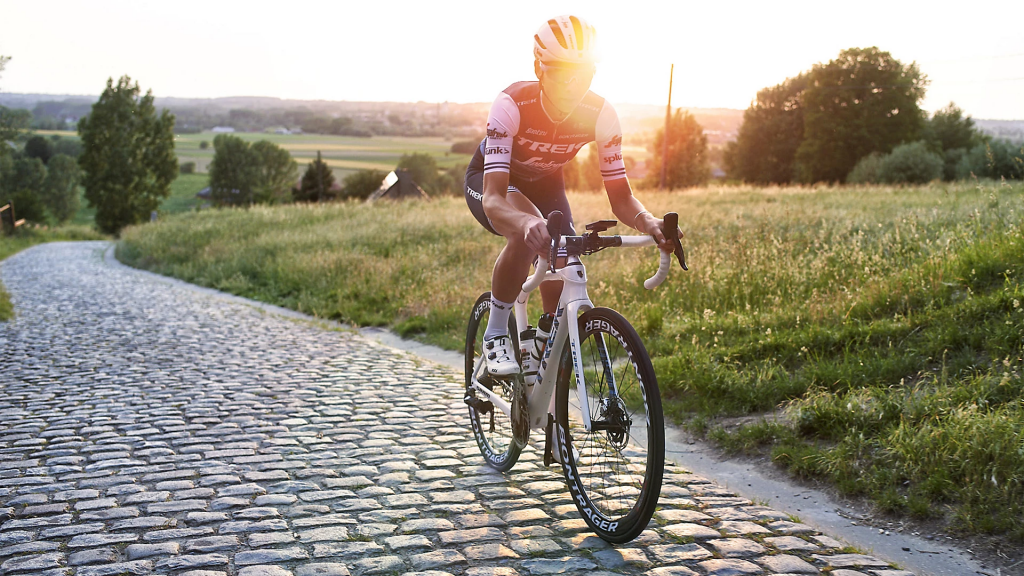 Finding a women's specific bike isn't a difficult task now. Most brands (and all the biggest brands) have Women specific bikes that have been ergonomically designed and tested, by Women for Women, giving you the best ride possible.
Materials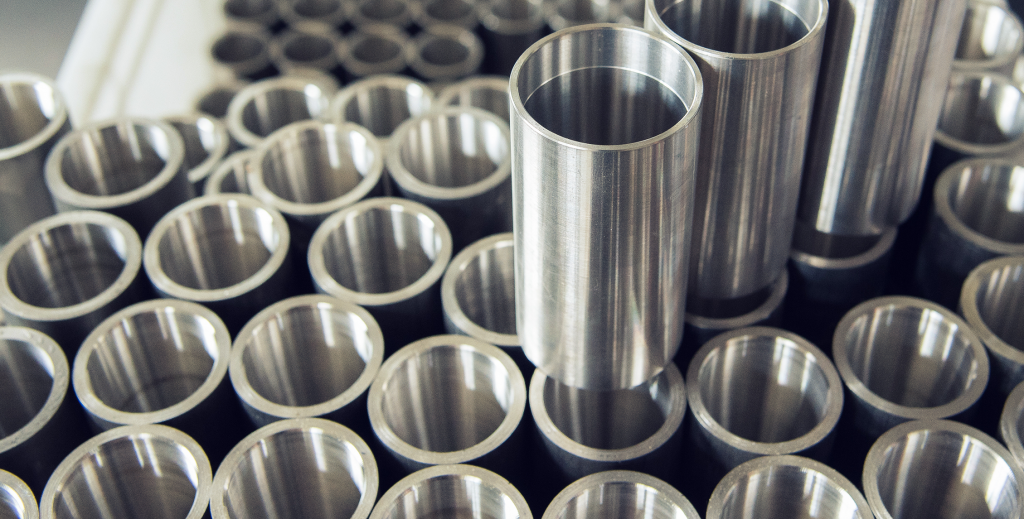 Material is a factor worth thinking about when buying a bike as it can effect the choices you make and have a large impact on your riding.
Still not sure which bike is for you?
Why not give our friendly and knowledgeable team a call (Contact Us) or better still pop in and say hello and let us help you start your cycling journey or accelerate you into the next level…