Cannondale Synapse with Smart Sense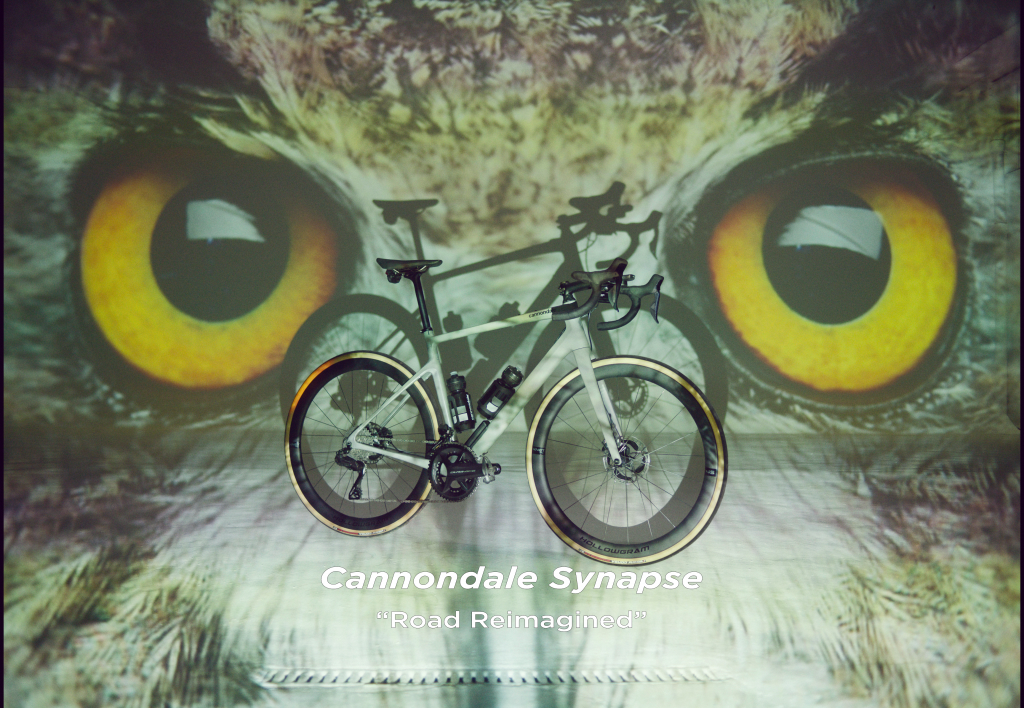 Synapse might just be the perfect road bike. Supple and comfortable. Light and fast. Composed, capable, and easy to ride hard on all kinds of roads. It's the perfect balance between the exhilarating speed of Cannondales race-winning steeds, and the up-for-anything adventurousness of our gravel bikes. It's a pure celebration of everything we love about road riding.
'SO SMOOTH, SO FAST, SO CAPABLE AND SO BRILLIANT'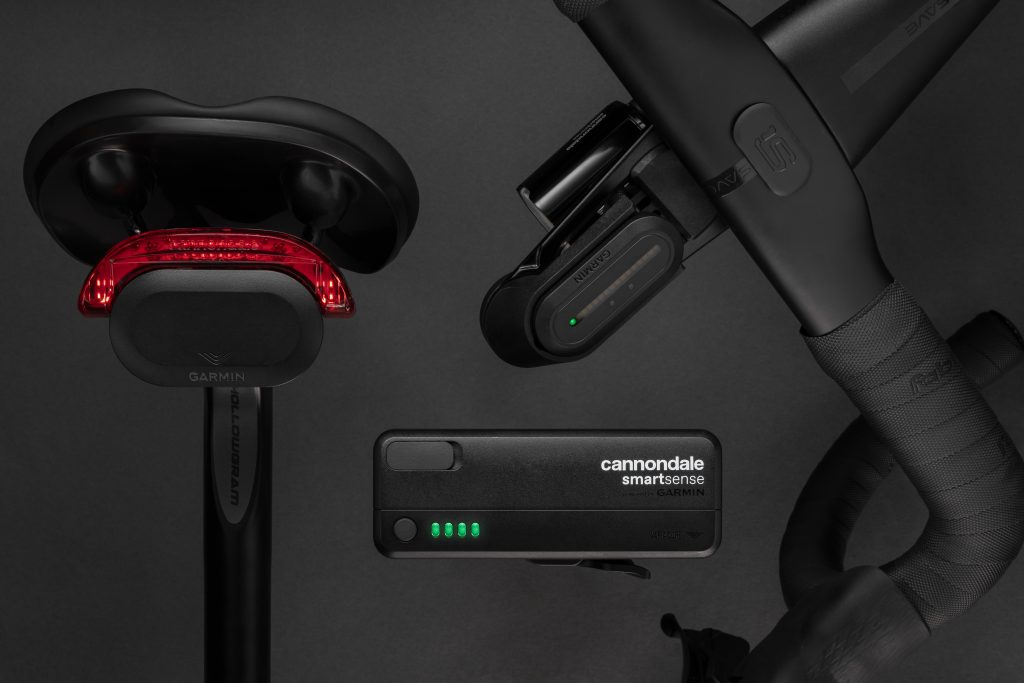 The future is here!
Cannondale has just launched their all-new Synapse for 2022 with Smart Sense (made in conjunction with Garmin and Lezyne)! This bike blurs the lines between road, gravel and endurance riding and that's not all, the bike is also decked out with Smart sense that could well be the future of riding.
Smart Sense is featured on select models and integrates lights and radar to create a digital ecosystem. A front light, rear light and radar are all powered by a single battery pack saving approximately 400 grams over having the individual units each with their own battery pack. That's not all, this smart system detects vehicles behind you, uses a colour coded display to inform you how close they are and adjusts the rear-facing light accordingly making you more visible and safer on the road.
How does it work?
Front and Rear Lights.
Cannondale developed the lights with Lezyne. The lights act as the junction box connecting the system together. It uses a 350 lumens wide beam front light and 25 lumens rear light that produces a surprisingly bright light that is powerful enough for most conditions.
The system features an ambient light sensor that ensures optimal visibility in all light conditions. As we have mentioned above these lights adjust when the radar detects vehicles approaching from behind, the rear to alert the vehicle and the front to alert you and that's not all! The system also features "brake alert" meaning the rear light responds to braking deceleration and warns riders and vehicles behind you.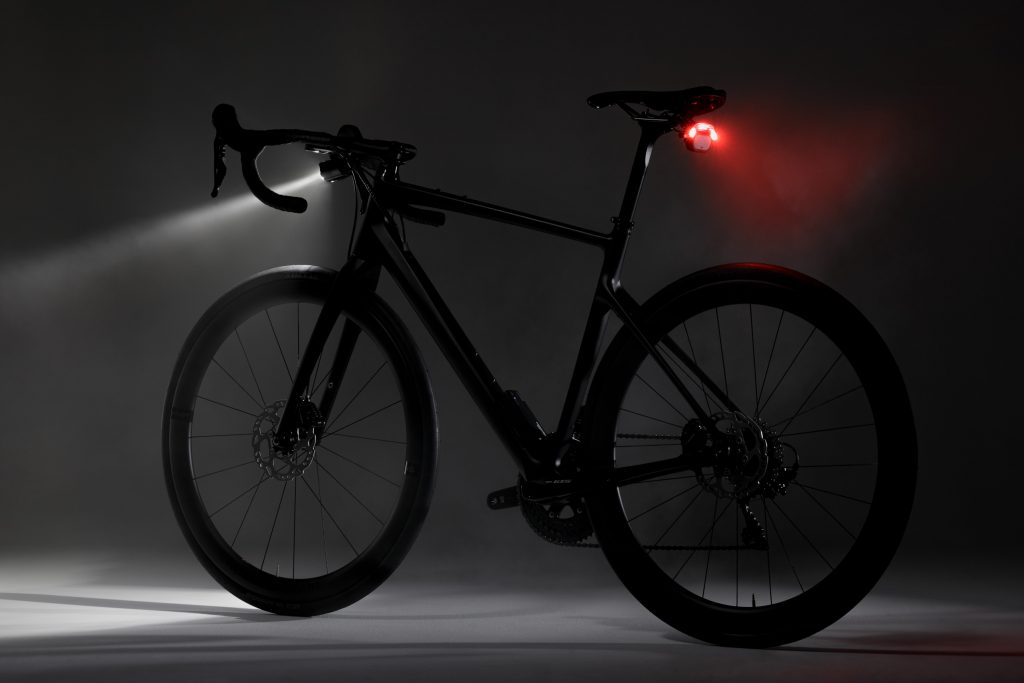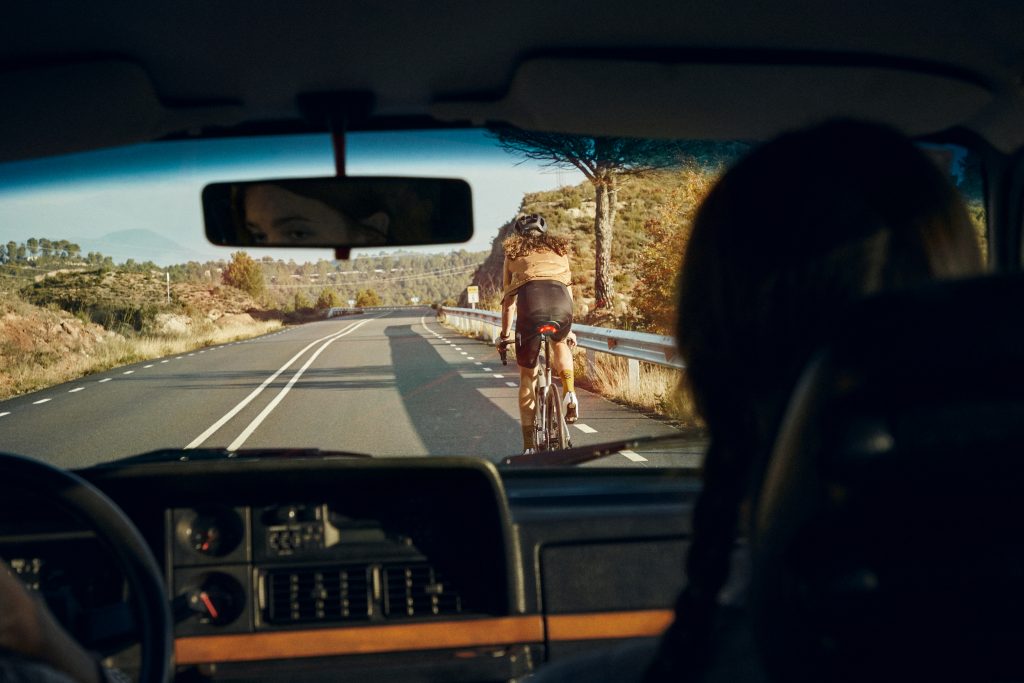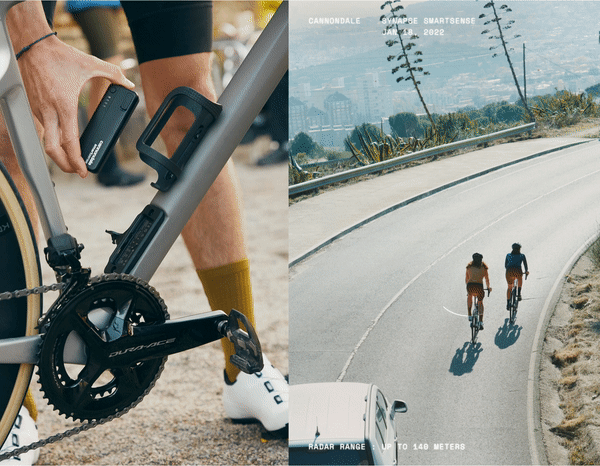 Rear-Facing Radar
For the rear radar, Cannondale partnered with Garmin to utilize their Vaira rear-facing radar technology. The Vaira radar can detect vehicles from up to 140m away and feeds this info to the display to show the relative position and speed of contact whilst warning cars approaching too fast or too close.
The Vaira radar features a removable LED strip showing the proximity. A simple adaptor allows the use of a saddlebag in conjunction with the radar and the Varia technology also works with the Garmin App on your phone and most cycle computers.
The Central Powerpack
One of the many great features of the Smart Sense is the removable and rechargeable battery pack and smart cradle, it's the master control centre for the ecosystem. By having just one power pack power the entire ecosystem Cannondale/ Garmin have solved the hassle of charging multiple devices and also saves you the hassle of removing each item from the bike to charge. Charge time from flat is just 3 hours with 150-day battery life in standby mode. Typically the battery is good for 5 hours on average and 2 3/4 hours when running at full blast.
The system also features a proximity wake function. You just walk up to the bike with the app or simply spin the front wheel and the system will turn on.
Possibly my personal favourite function is that you can also use the battery pack to charge your phone (no more being stuck out with a flat having forgotten a repair kit to find your phone is dead so there is no rescue)!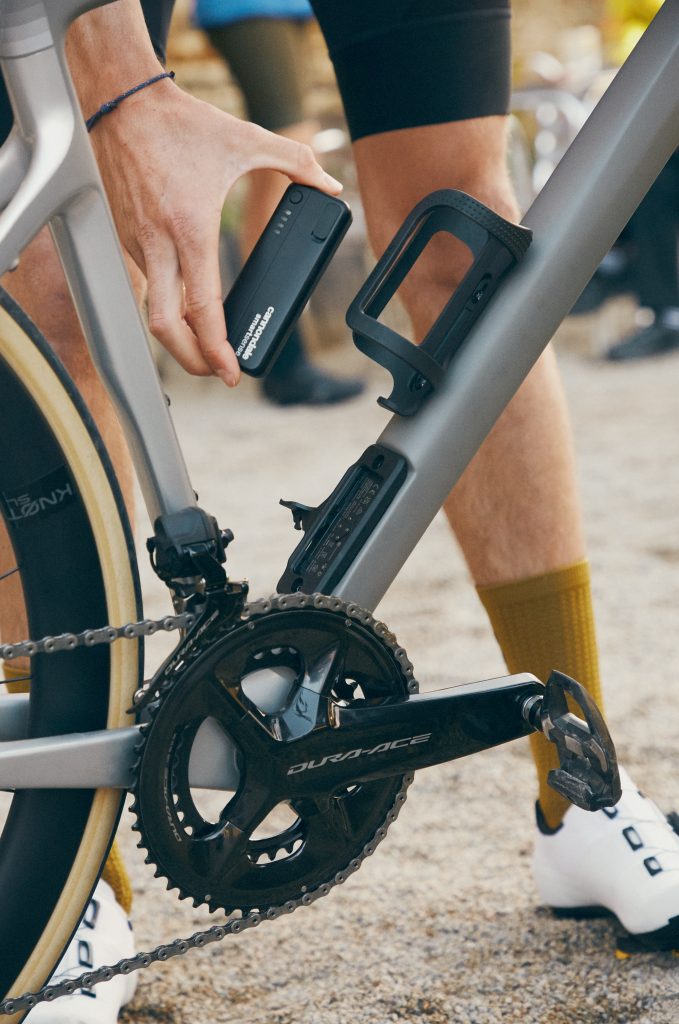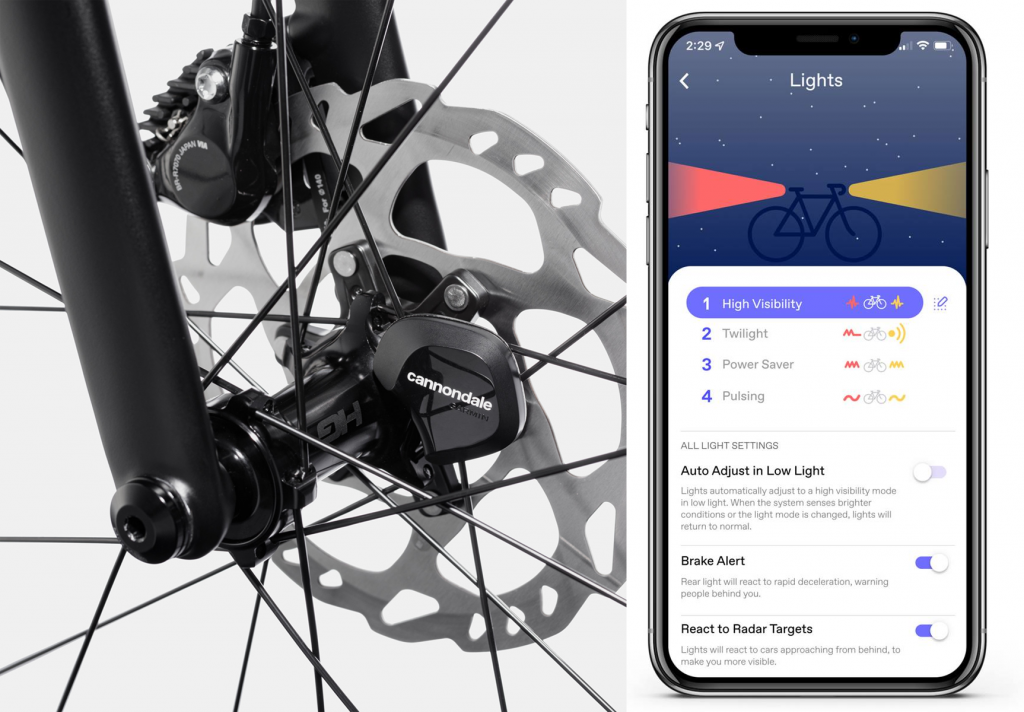 Wheel Sensor and App
The sensor knows your unique Cannondale bike, and has all warranty, tech, parts and fit info on display simplifying your life. The app also has a tracking function to record your rides just like Strava.
All the Smart Sense features are connected and programmable via a Garmin device or the Cannondale app. You can view light and radar status, cycle through light modes and customize settings.
Using Smart sense
Smart Sense takes away all the hassle of setting up your lights and checking all your batteries. It simplifies your life so you can get on with what you love, riding!
Smart Sense provides you with reassurance. Its proximity flash and radar display alleviates some of the worries and lets you ride in confidence, be aware of what is happening around you and providing enhanced visibility.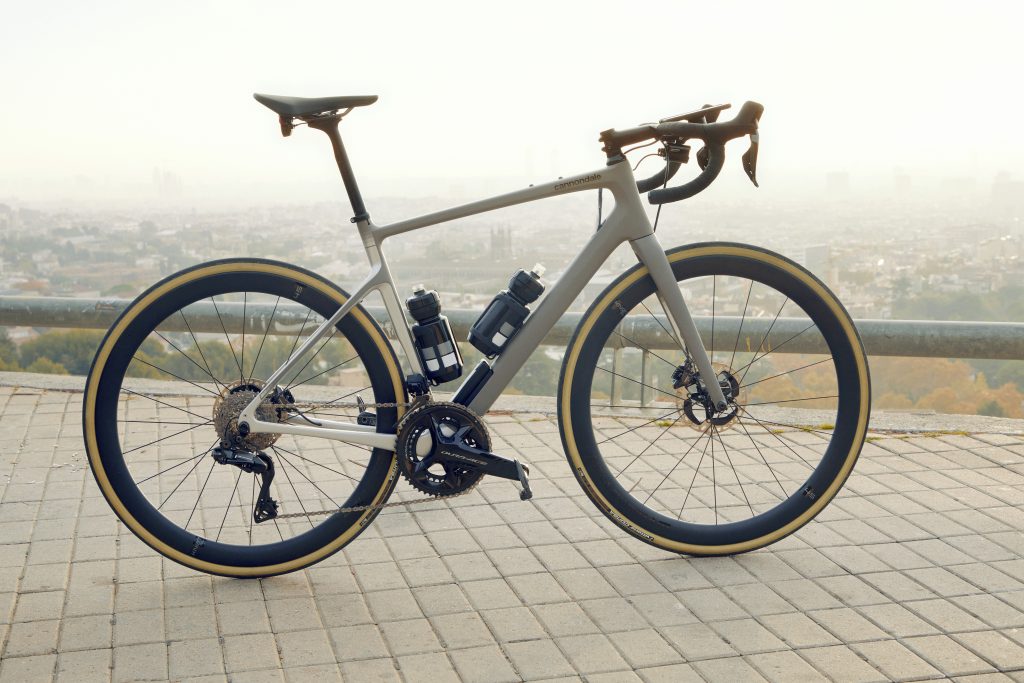 Cannondale's Synapse carbon is the first bike Cannondale have produced top feature smart sense. Click the link below to see the all-new 2022 Cannondale Synapse range.
YOU MAY ALSO BE INTERESTED IN