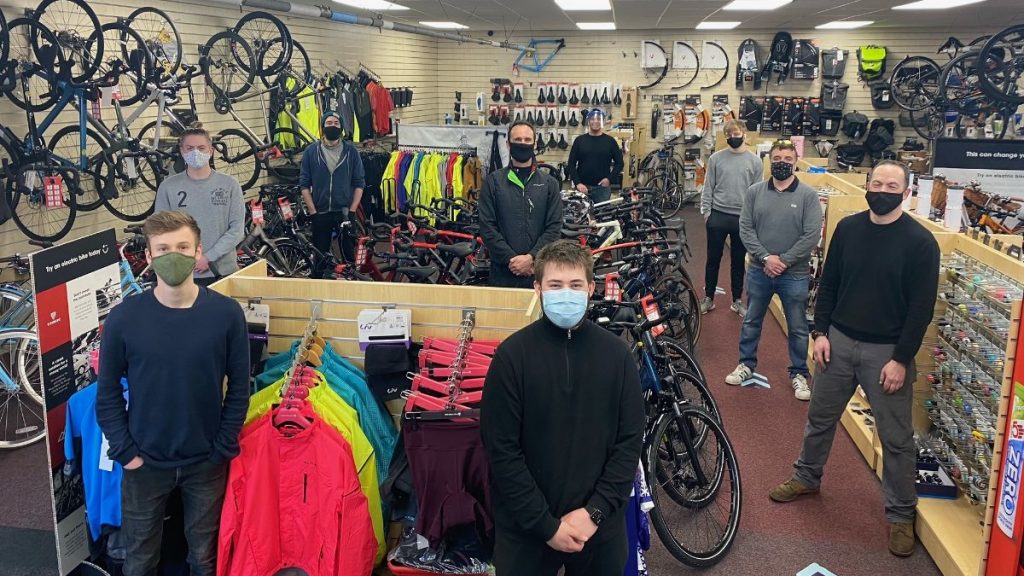 As a privately owned, local, independent business we are working really hard to maintain the service and hospitality levels you expect from us. We also recognise that the health and well-being of our team is paramount to being able to serve the cycling community.
We are sure you agree that keeping everyone safe, healthy and able to work ensures that we can remain open and continue to support our customers. Cycling is a great way to stay active, fit and healthy – and during our recovery from COVID restrictions it has never been more important.
So please support us to help you keep cycling with these three simple gestures:
1. Please wear a mask in store and use the sanitiser offered when entering;
2. Please keep social distancing in-store and be prepared to wait a few minutes if the store is at capacity;
3. Please do not visit us if you are unwell, self-isolating or have symptoms.
Please bear with us during this very difficult time. Your continued custom is greatly appreciated, and we are working really hard to look after all our customers.
Thank you for your understanding, it is much appreciated by all of the team at Pedal Revolution