Tour de Broads Press Release
The Pedal Revolution's Tour de Broads Cycling Festival is two days of cycling heaven set in the beautiful Broads National Park at Whitlingham Broad.
The Summer Tour de Broads on Sunday offers routes of 100, 75, 50, 25 miles plus the ever-popular family ride taking in as much of the Broads National Park as we can squeeze into your chosen mileage. Discover 4 rivers, 17 Broads, The Golden Mile, cliffs, marshes and stunning Broadland Villages. Our 8th annual edition is again a celebration of cycling and riders of all ages and abilities and warmly invited to again take on a stretching personal challenge, enjoy a day-out on the bike with friends and family or ride with passion for their favourite charity.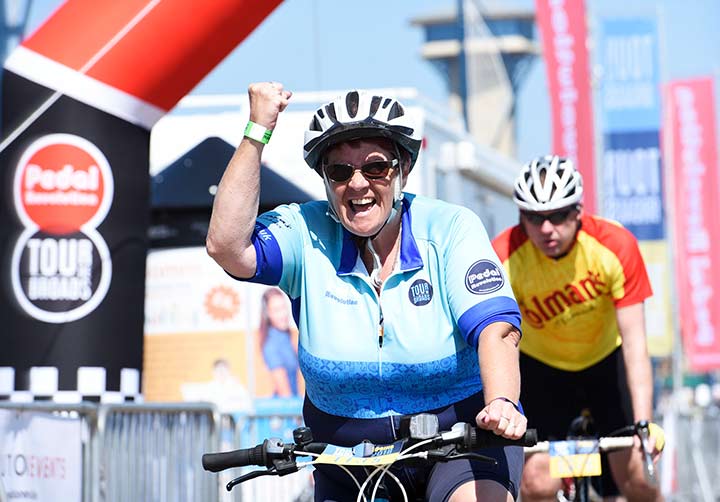 Pedal Revolution have served regional cyclists as their local independent bike shop for over 21 years and through its not-for-profit Social Enterprise "The Pedal Revolution Community Interest Company" it partners with local authorities and businesses to inspire, engage and enable people of all ages and abilities to get active and feel great using cycling as it's vehicle. The Tour de Broads is our biggest fund-raising event of the year and allows us to invest into community cycling projects that make a real difference to grassroots participation. We are passionate about cycling and passionate about offering you a great weekend of cycling celebration. Together with our partners at Adnams, Cooper Mini & BMW, Richardsons Family Holidays and Pushing Ahead we can make a real difference in the local community.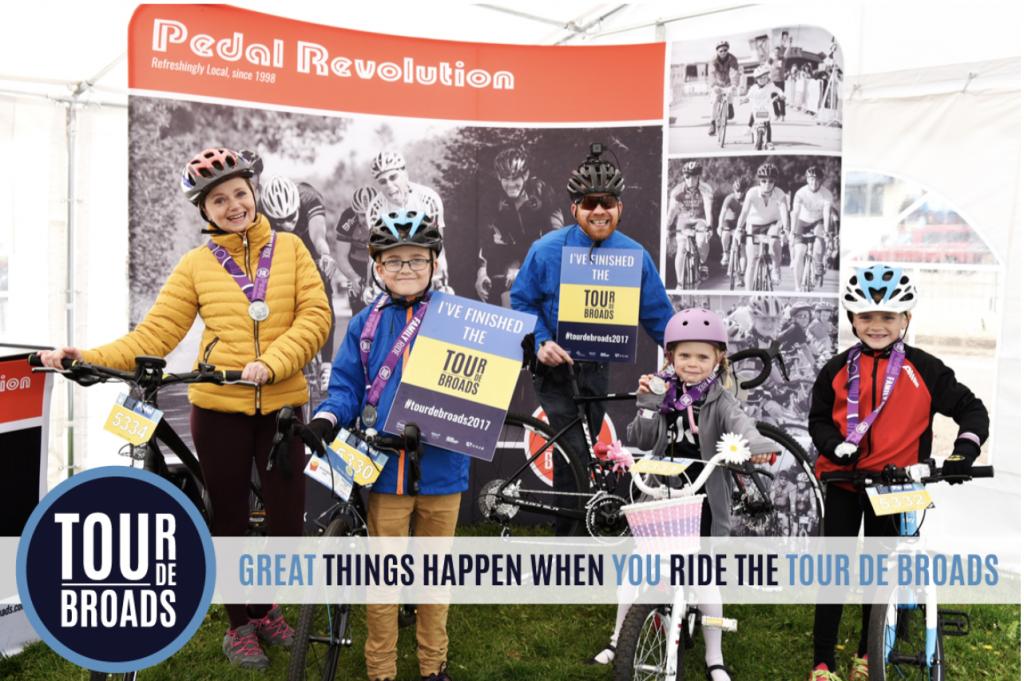 Saturday afternoon sees the inaugural editions of the Retro Ride and Ti Ride. Both events aim to celebrate bespoke, hand-crafted bikes from the past, present and future. It is an opportunity to press the pause button on the pace of busy everyday life and relive the bikes, kit and lifestyle of the 60's, 70's, 80's. 90's and 00's plus Legends of TT class alongside the wonders of modern day hand-crafted titanium bikes that couple traditional manufacturing with 21st century technology and construction. Whatever bike you love, bring it, ride it and celebrate it with us Saturday afternoon.
The inaugural Saturday afternoon RetroRide is an excuse to press the pause button on our busy everyday lives and relive the bikes, kit and lifestyle of days gone by. Dig out and dust down that old bike and relive days gone by. Better still, if you still have kit from the past, shake it down and squeeze it on for that Retro feel.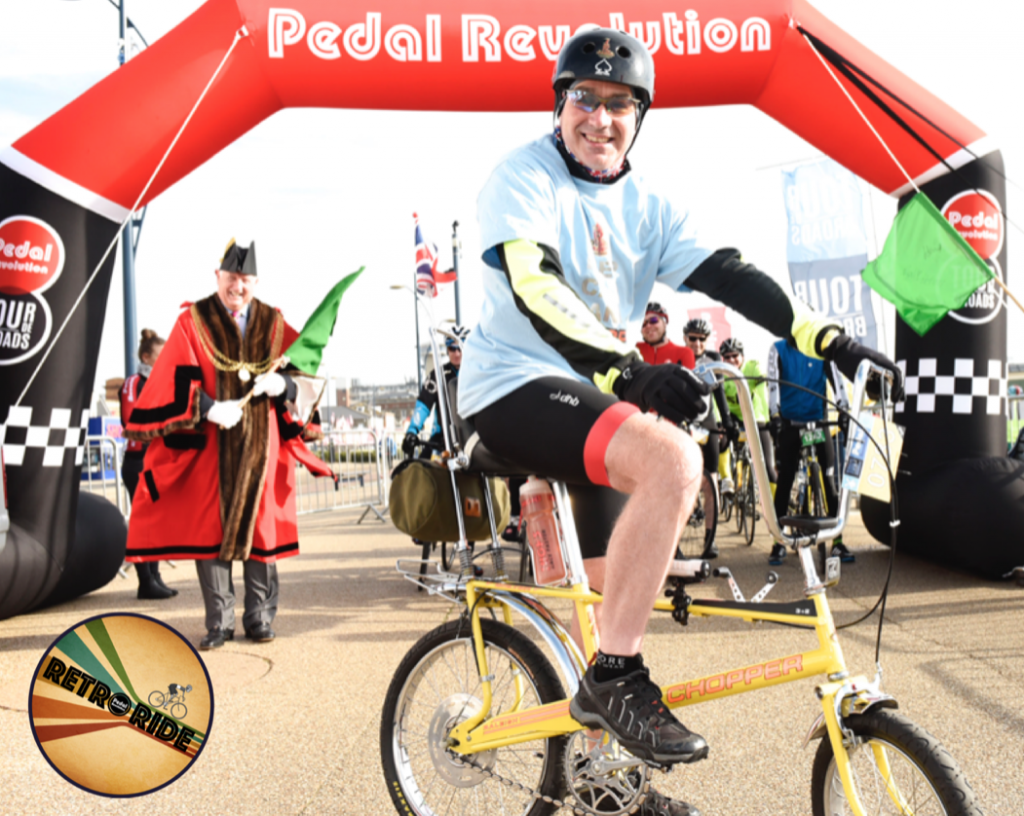 Arrive from noon, display your bike, poodle arounda short and easy 10 or 25 mile loop from our Whitlingham Broad event village into the South Norfolk lanes and upon your return you will be invited to parade through the finishing lane to show off your steed and encouraged to display your bike in the respective entry-class for an informal Concours d'Elegance. RetroRide offers the opportunity to ride, natter and gawp at bikes from a hand-crafted era where every bike seemed different to the next.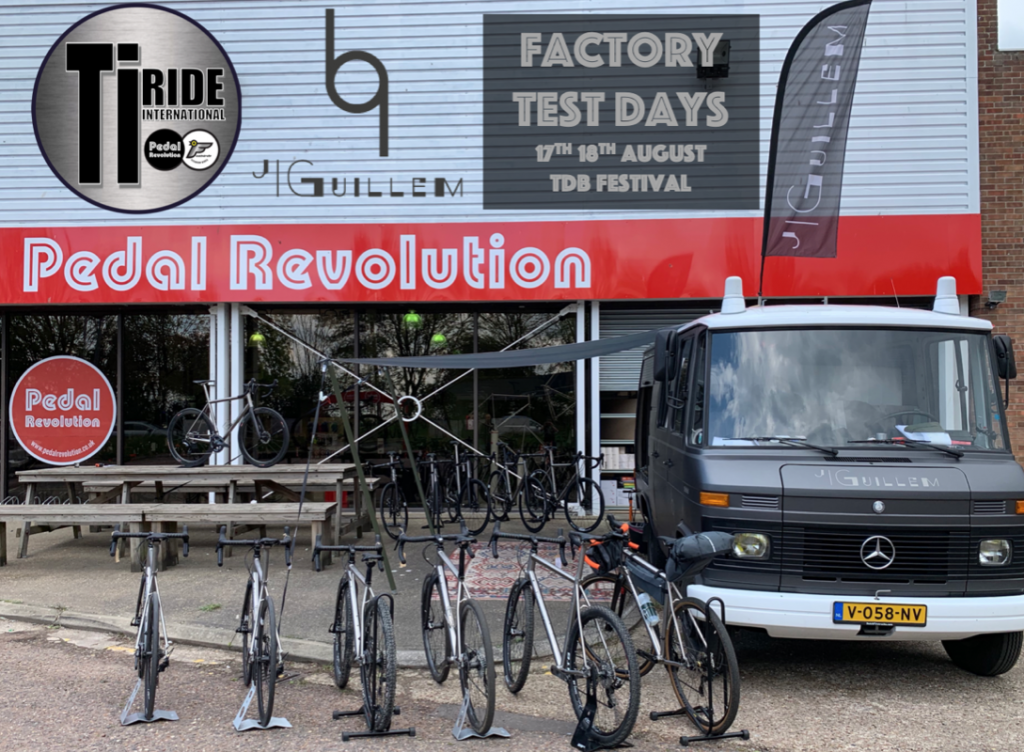 The inaugural Ti Ride aims to bring together like-minded riders and connoisseurs of that most exotic and aspirational of all bike frame materials – titanium. Hand-crafted, artisan and built as a frame for life, titanium bikes offer the delicate spring-like ride of your old steel bike coupled with the weight, stiffness and agile handling of a modern carbon machine. Plus, with exposed metal finish and beautiful visible welds they are a delight to touch and admire.
The Ti Ride starts at 2.30 and shares the same 10 and 25 mile routes as RetroRide and upon return we have racks for Ti bikes and a class in the informal RetroRide Concours d'Elegance.
Never experienced a titanium bike? Top Dutch brand, J.Guillem, are bringing their Factory team and fleet of demo bikes so you can experience the titanium difference and see what all the fuss is about!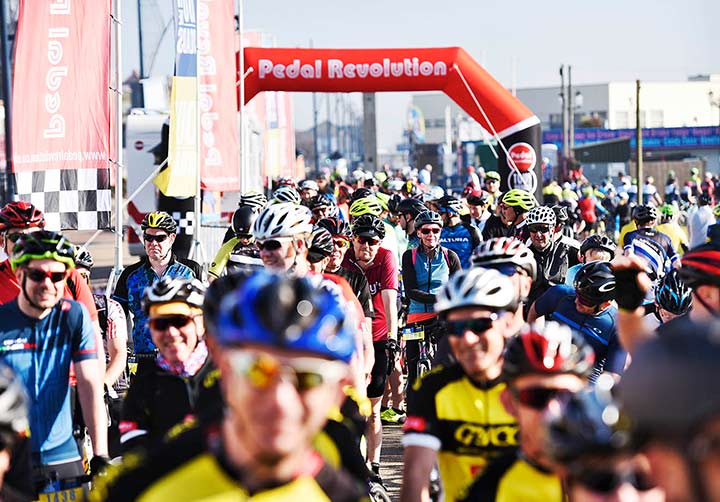 Whatever your cycling passion, age or ability, The Tour de Broads Cycling Festival this weekend offers riders young and old a weekend to remember and perhaps kickstart their cycling journey.
neil.turner@pedalrevolution.co.uk
07850 999594