Best Road Bikes Under £2000 for 2022
Our pick of the top endurance, gravel and race bikes for under two thousand pounds.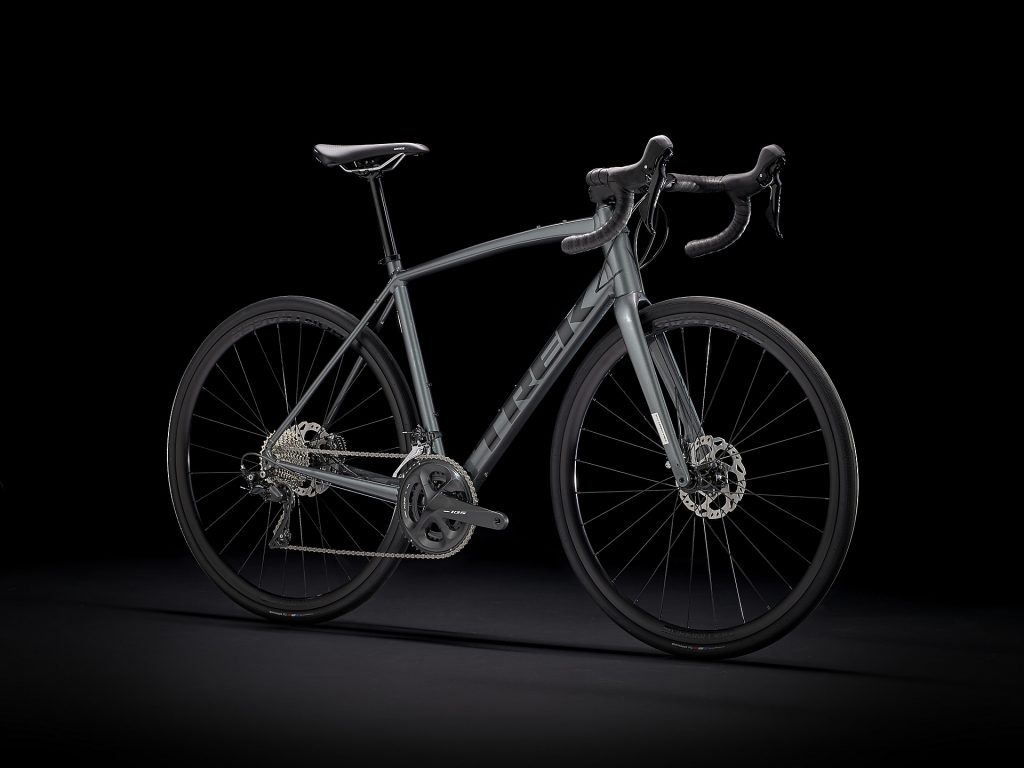 Everyone wants to ride a bike like the pros, but the budget tends to get in the way with that however the best road bikes under £2,000 are still seriously good.
We've selected the best endurance machines, sportive bikes, and racers for you to look through based on press reviews, our customer reviews, staff favourites, and the bikes we ride.
Selecting what is right for you
There are tons and tons of bikes that fall into the £1000 – £2000 range and choosing what is right for you can be very difficult. Bikes at this price work well across multiple disciplines however, they are typically designed with a field in mind, meaning they perform better in their intended field. So you will want to consider what you are looking to use the bike for.
You are probably thinking that with your £2K budget that carbon is what you want but we would advise you not to overlook aluminium as the best aluminium frames can perform considerably better than some of the entry-level carbon options, with that said we only stock quality carbon models and do not deal with poorer quality manufacturers.
Great advice when buying at this price is to concentrate on the frame rather than the parts, a quality frame will set you up and help you to get the best ride experience ensuring you have a quality starting point to build upon. Parts are easily upgraded when you are ready for a change or they wear out.
Typically wheels supplied on these bikes are entry-level but again if you focus on getting a really quality frame, having an entry wheelset is actually a good thing! These are the wheels you will use most of the time. When you buy a nicer pair they only really come out on nice days or race days, the rest of the time your "winter training wheels" tend to stay on the bike or in the turbo to protect your more expensive wheel investment.
Other links to check:
The best road bikes under £2,000 in 2021/ 2022
Trek Emonda ALR 4 – £1750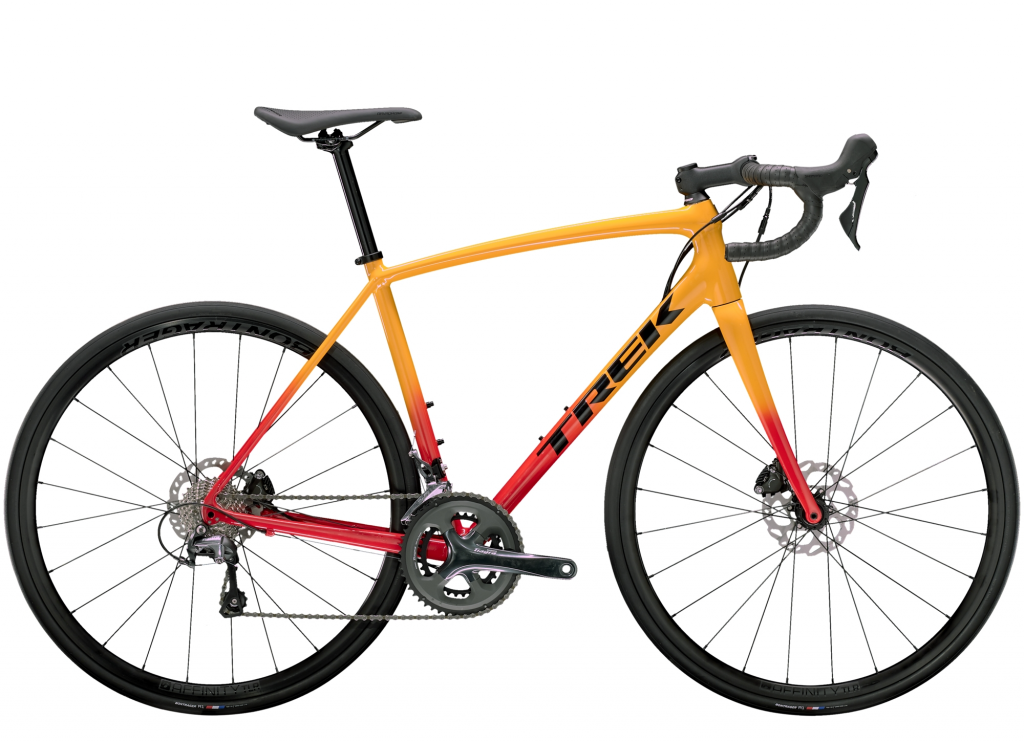 The Trek Emonda ALR is a bike loved by all, so much so that it has won Cycling Weeklys Editors Choice Award two years in a row! It's perfect for new riders, racers and anyone who values the better braking performance and tyre clearance provided by disc brakes.
The frame is constructed using Ultralight 300 Series Alpha aluminium providing a strong, lightweight frame with excellent power transfer.
The bike comes built with the Emonda SL Carbon Fork keeping the front light and responsive, Bontrager Alloy wheels coupled with Bontrager H1 tyres helping to reduce road buzz and a Shimano Tiagra groupset. These subtle features leave you with a bike that handles a lot like a far more expensive carbon bike.
Genesis Equilibrium – £1849.99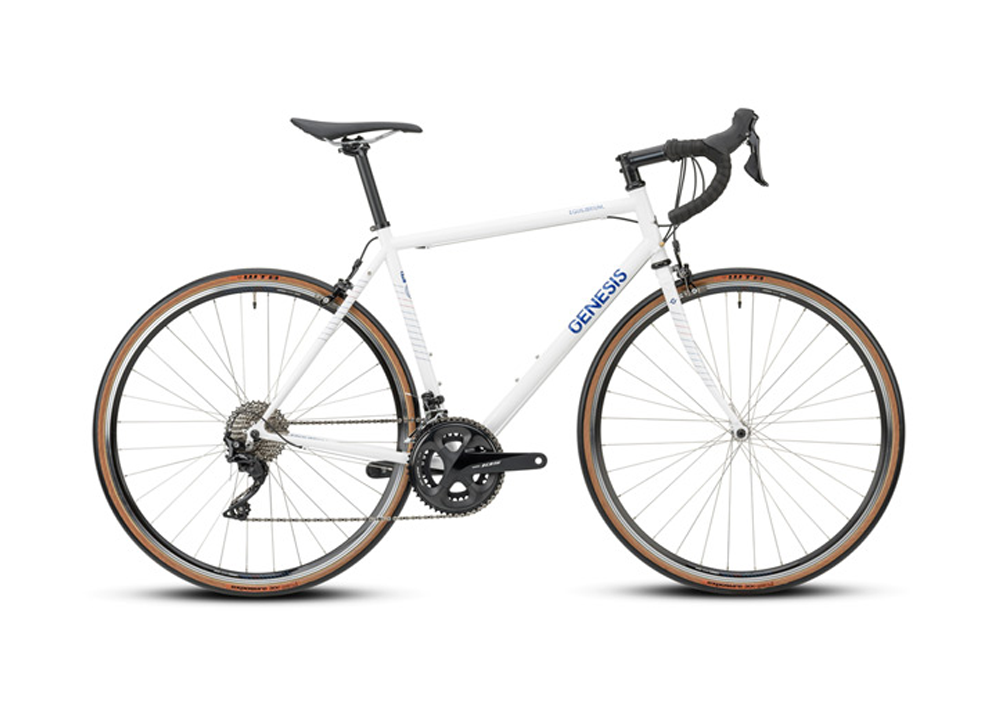 The Genesis Equilibrium has been a staple in the Genesis range for many years and is much loved, it boasts a road-smoothing effect and takes mudguards as standard making it a firm favourite amongst road riders and commuters.
The frame is built with Reynolds 725 Chrome-Moly steel tubing providing a stable frame that's as tough as it comes and extremely comfortable.
The Equilibrium is built with a steel fork to match the frame further enhancing the road-smoothing qualities. The frame and fork combo also means the bike descends and corners like it's on rails! Built with Shimano 105 gearing this bike is more than enough for any rider looking for a bike that is capable in multiple disciplines.
BMC Roadmachine X – £1900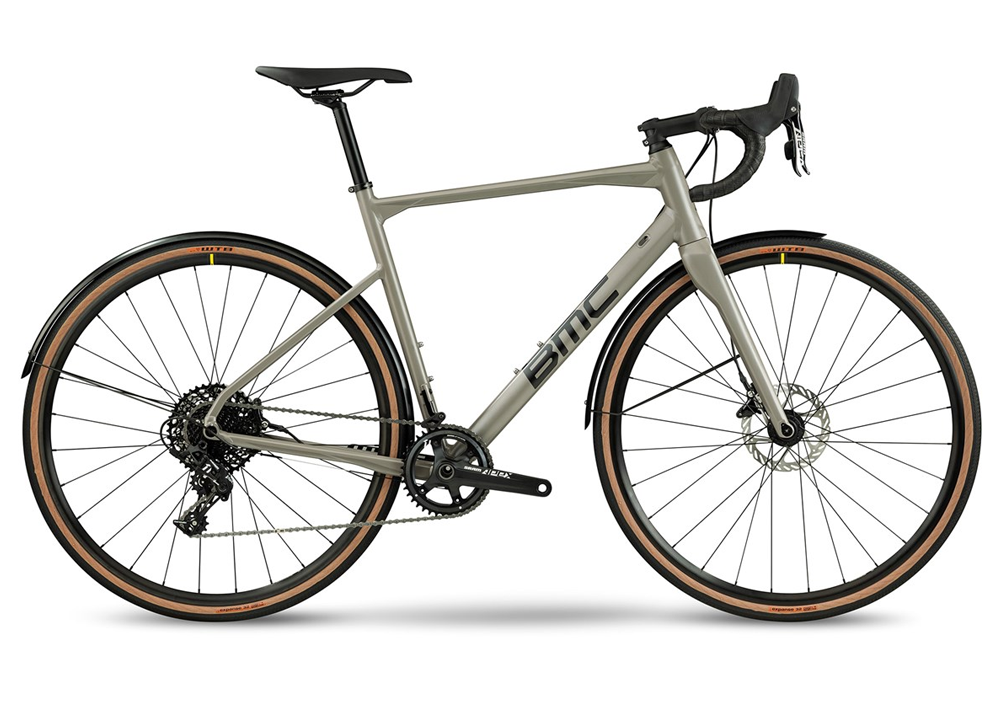 The BMC Roadmachine X is a gravel bike that has been designed as an all-rounder making it a perfect one-bike-for-all. Great for gravel, commuting or riding in a bunch.
The frame is constructed with premium-grade aluminium and features a long front end to improve control on any terrain and is coupled with short chainstays to provide rapid acceleration.
The Roadmachine X comes with a premium carbon fork to increase the handling and terrain-smoothing compliance making this bike is a superb choice for someone looking for a bike that is suitable both on and off-road.
Cinelli Zydeco Disc – £1899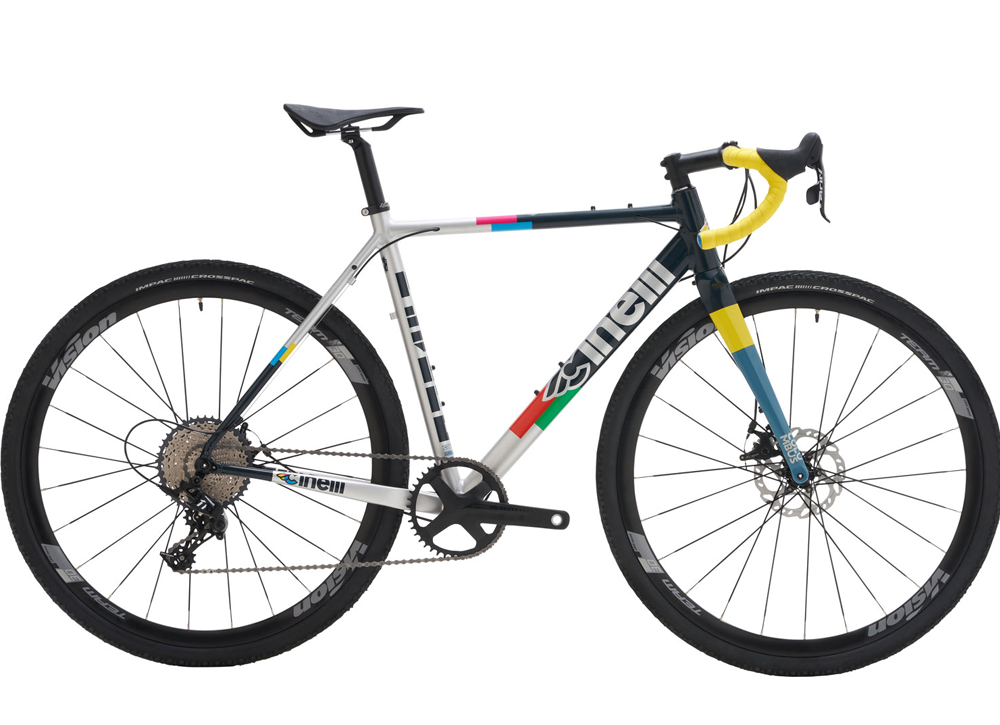 The Zydeco is chameleon-like in its ability to change to suit its environment. It is a tough off-roader as well as a hardworking commuter or gravel bike.
The frame is constructed with Columbus Airplane 7005 tubing with internal cable routing providing smooth lines and a tidy look on a seriously fast-paced gravel bike.
The bike comes with a Columbus Futura carbon fork that helps to provide weight reduction and vibration damping to increase comfort over longer distances.
Trek Domane AL 5 Disc – £1900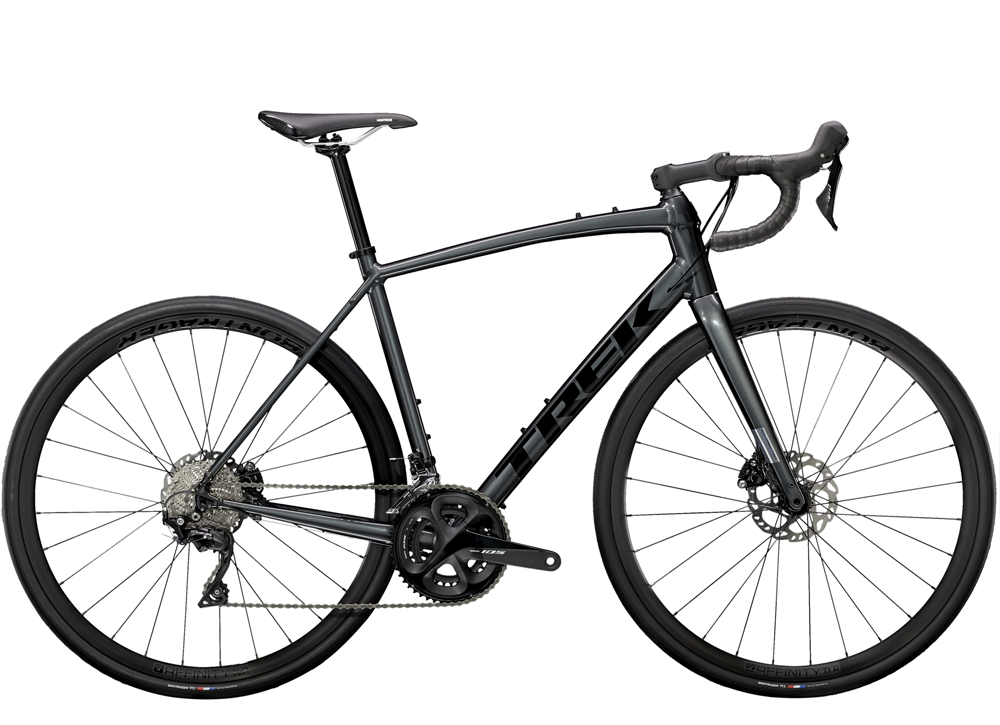 Treks Domane AL frame is one of the best aluminium frames available providing a fast comfortable ride, couple that with the Shimano 105 groupset and Bontrager Affinity wheels and you have a superb bike built with high-end quality components.
The frame is constructed from 100 Series Alpha Aluminium providing a smooth, confident ride with superb power transfer.
The bike comes with the Trek Domane AL Carbon form to match the frame, reducing road buzz and improving handling. This bike is perfect for anyone who wants a comfortable, high-performance alloy road bike built with higher-end components. If you're planning to crank out lots of fun, fast miles on the road and even light gravel rail trails then the Domane AL 5 is the bike for you.
Tifosi Scalare Disc – £1699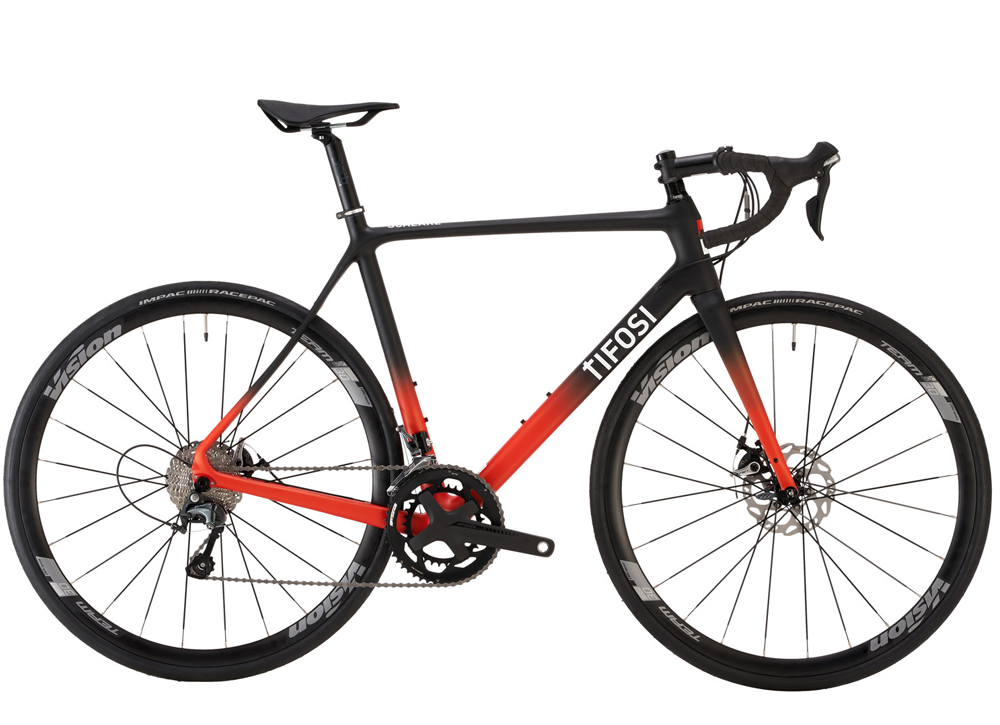 The Tifosi Scalare is an entry-level carbon fibre road bike but with the feel and benefits normally only associated with much higher-end models.
The frame is produced from Toray T500 and T700 carbon fibre, these two different grades of carbon are used in key areas to give the perfect balance between strength, stiffness, weight and responsiveness.
The bike is paired with the Tifosi Carbon UD fork to reduce road buzz and provide improved handling, the frame and fork are capable of accepting mudguards and have clearances for 28c tyres with the mudguards fitted.
Cannondale Topstone 1 – £2000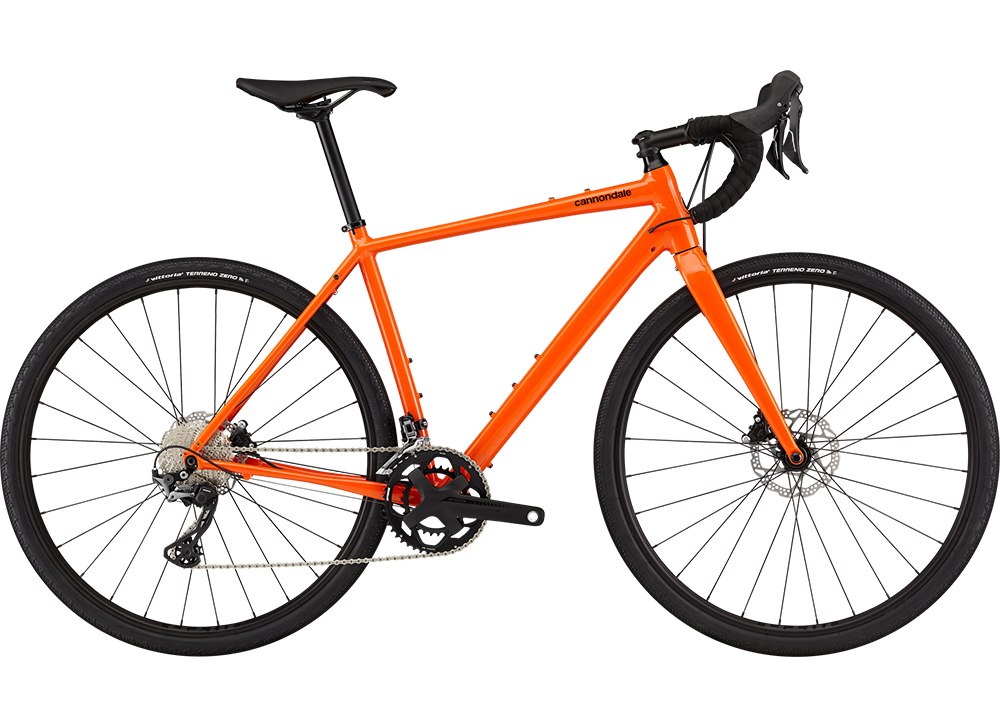 The Cannondale Topstone 1 is a capable, versatile gravel road bike. Built for chasing horizons, exploring routes less travelled or accelerating your commute.
The frame is constructed from C2 Aluminium providing a strong base with superb power transfer ensuring every joule of your power makes it to the wheels.
The bike comes with a Cannondale carbon gravel fork that improves comfort and handling and the bike is spec'd with Shimano GRX components resulting in a really high-quality build all around.
Kinesis R1 – £1680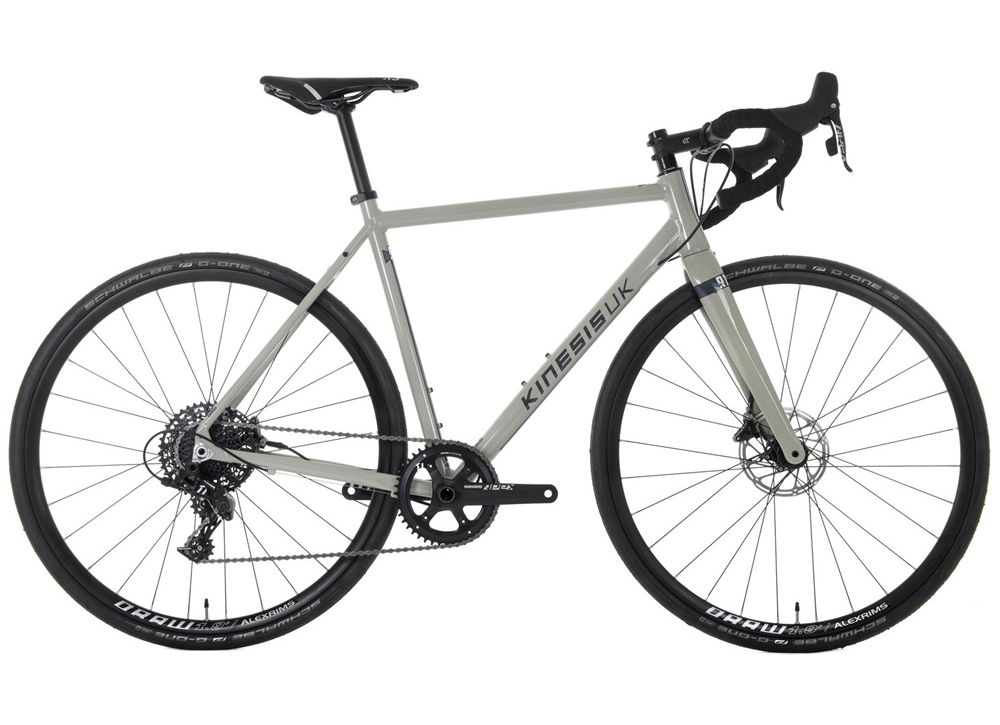 The Kinesis R1 is a 1x road bike aimed at riders of all abilities and experiences. It's designed with simplicity and reliability in mind aimed at the rider who wants a bike they can just get on and have fun.
The frame is constructed from double-butted aluminium and the geometry adjusts through the sizes meaning that (assuming you have the right size bike) the bike handling is the same for every size, there is no toe overlap on the smaller sizes and improved handling on larger sizes (a superb feature that we really appreciate).
The bike comes with a Kinesis R1 carbon fork to match the frame that increases handling and comfort and is built with Sram Apex 1×11 groupset making it tough, versatile and simple. This bike is a real gem.
Cannondale Synapse 1 – £1500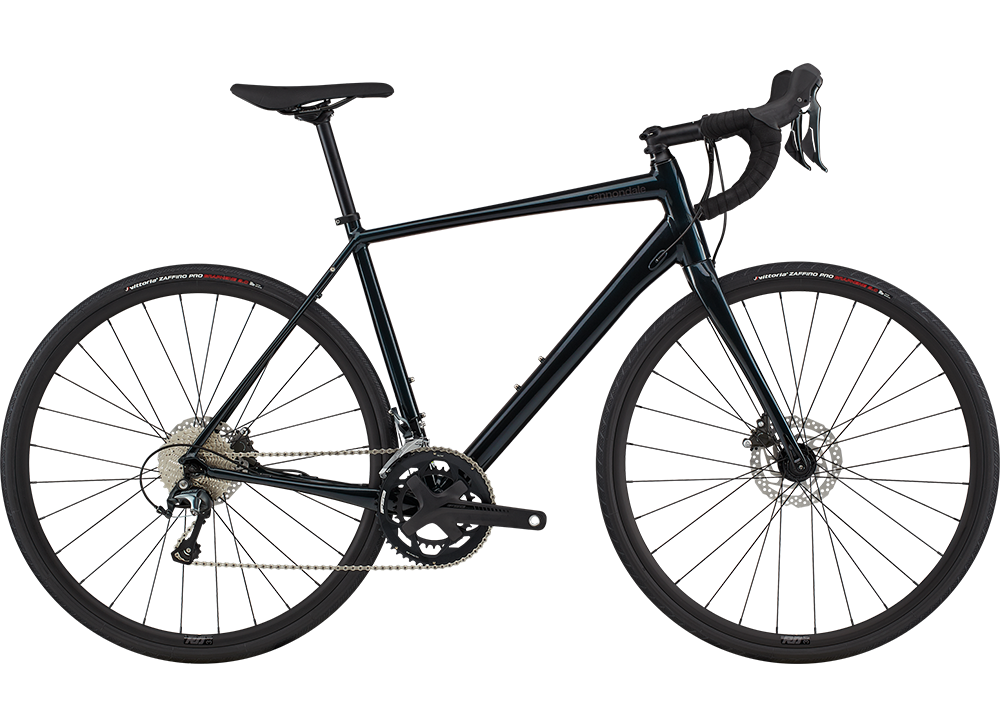 The Cannondale Synapse 1 is designed as a sportive/endurance road bike perfect for a few hours to day-long rides.
The frame is constructed with Lightweight SmartForm C2 Aluminium keeping the bike super lightweight and providing a high-performance feel.
The synapse 1 comes with a Cannondale full carbon fork that helps to maintain stability, comfort and handling. Anyone looking for a road bike they will spend long rides on should seriously consider the Synapse 1.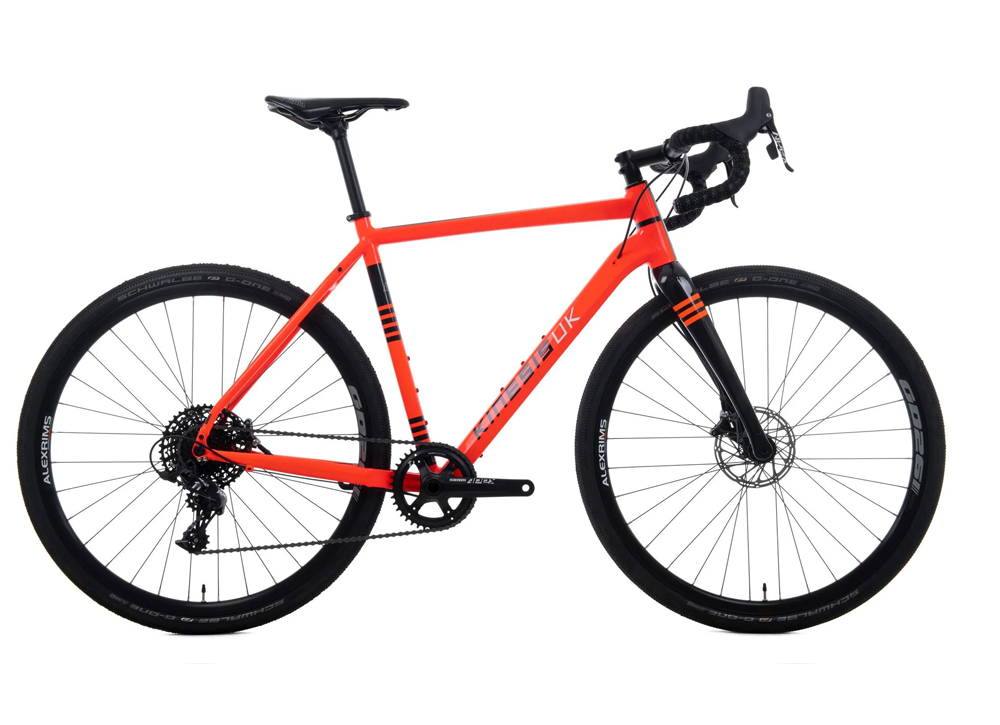 The Kinesis Tripster AT All Terrain bike frame boasts cutting edge adventure bike features and versatility, allowing it to be built to excel across a variety of uses. Use it as a commuter bike, gravel bike, go bike packing, touring and ride bridleways on it, ride across continents on it. The Tripster AT bike frameset will take all of this in its stride and more.
The frame is constructed with lightweight 7046 series Kinesium tubeset providing a tough base with outstanding power transfer.
The bike comes with a Columbus Futura Cross fork. The Columbus Futura fork is fitted with a 'flip-chip' to allow adjustment of the rake of the fork between 47mm and 52mm. Where you place the chip will depend on how you like your Tripster to handle.
---
*Item prices correct at time of publishing – prices are subject to change